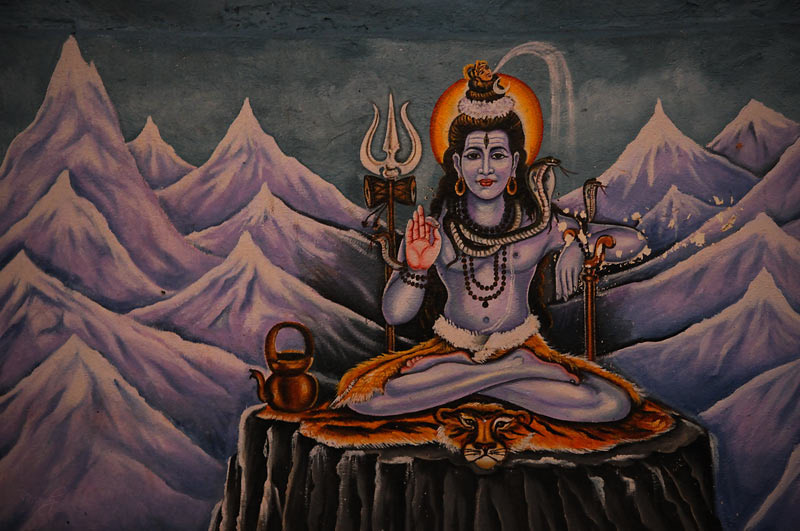 A painting of Lord Shiva, on the wall of a temple near Mysore, India. Lord Shiva is worshipped as the one ultimate destroyer and as he who is the end to all things including death itself. Siva is portrayed wearing a tiger skin, sporting a snake as a garland and the river Ganga is supposed to originate in his matted locks. He is the eternal dancer and the easiest to please in the Hindu holy trinity.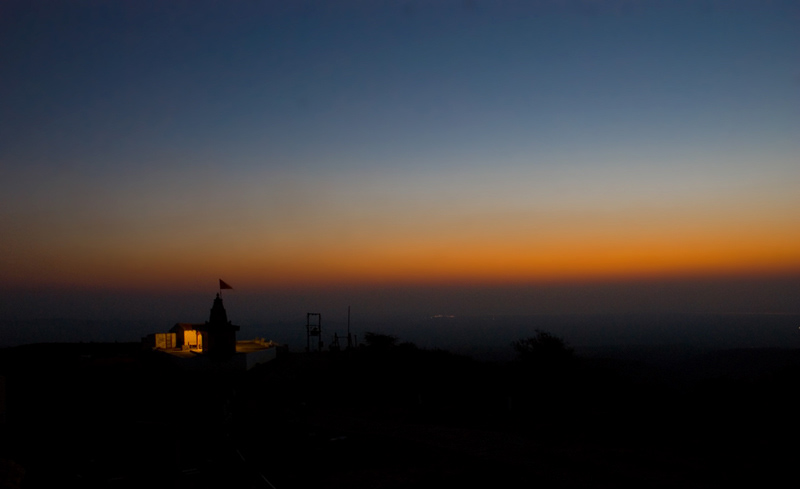 A lone Hindu temple stands in the desolate landscape of Kutch, Gujarat. Even though some temples are located in remote areas, they always draw a healthy crowd, especially on weekends.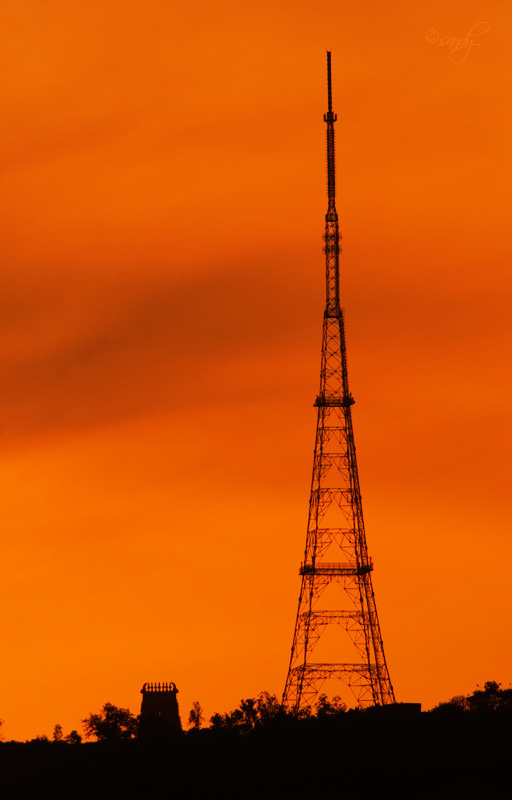 Old Gods vs New Gods: Neil Gaiman's American Gods talks about how old gods are losing their power as people spend less time praying to them and how new gods such as the media and technology overpower them. A wireless tower towers over the Chamundi temple tower, Mysore, India by a long way, symbolising the shift in power. 
A peacock stands proudly on the compound wall of a temple. In Hindu Mythology every deity has a steed and peacock is the steed of lord Murugan, who is the leader of the divine armies. Temples for Murugan do have a population of peafowl, and it is considered auspicious to feed them.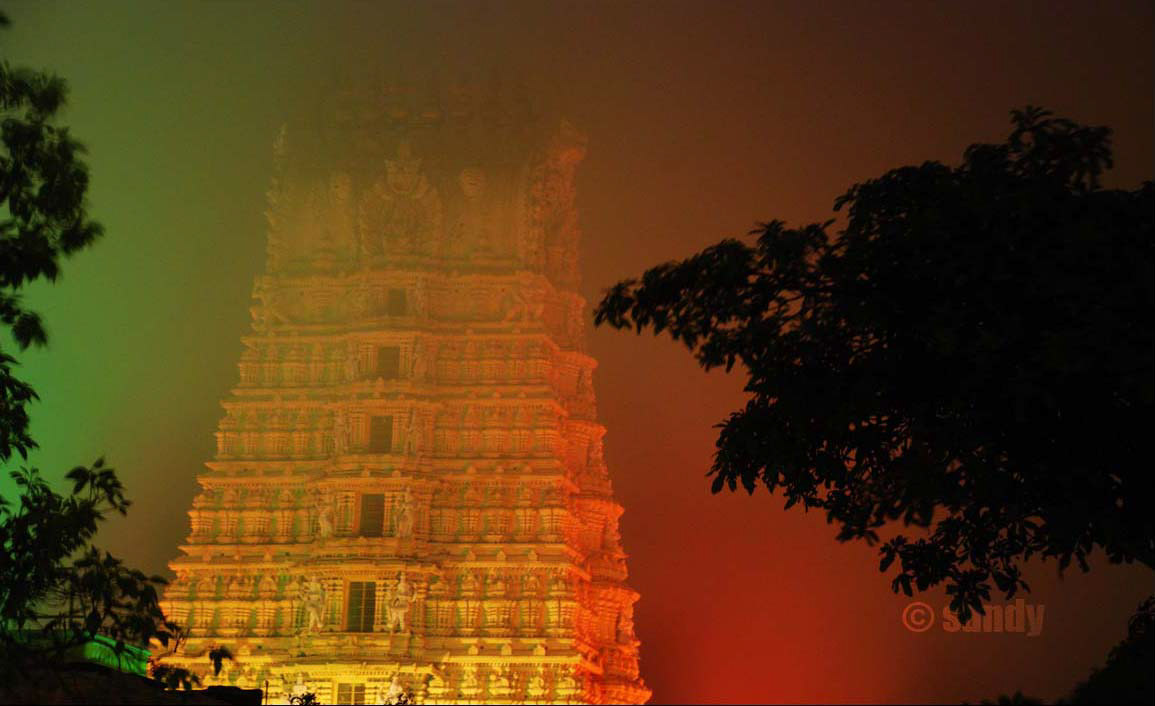 Chamundi Temple, Mysore is bathed in colourful lights for Dushera. Dushera is celebrated in varying styles across India and the reasons are varied too, but it falls on the same day in the lunar calendar.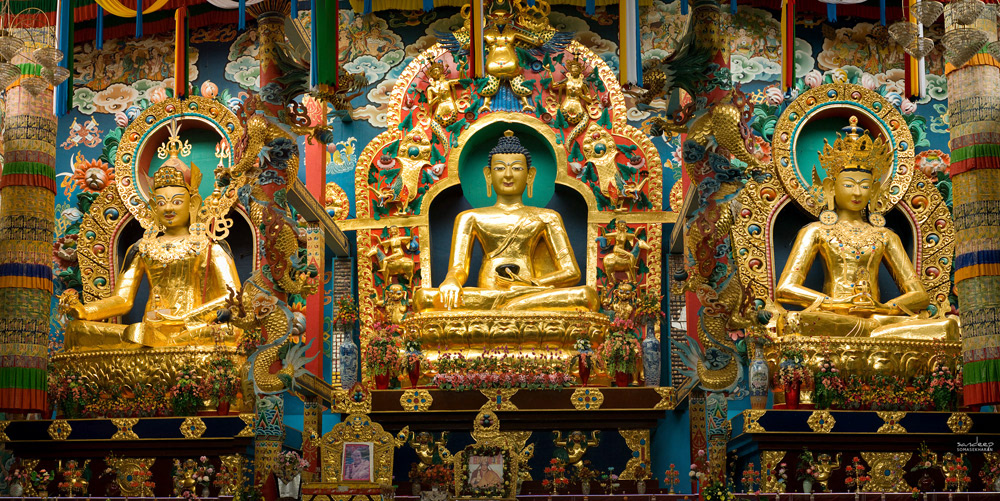 The Namdroling Monastery in Bylakkuppe, Mysore, India was established by His Holiness Pema Norbu Rinpoche shortly after he came to India from Tibet. The monastery is now the largest training center of the Nyingma lineage of Tibetan Buddism in India. The dieties seen are Guru Padmasambhava, Buddha Shakyamunui and Buddha Amitayus.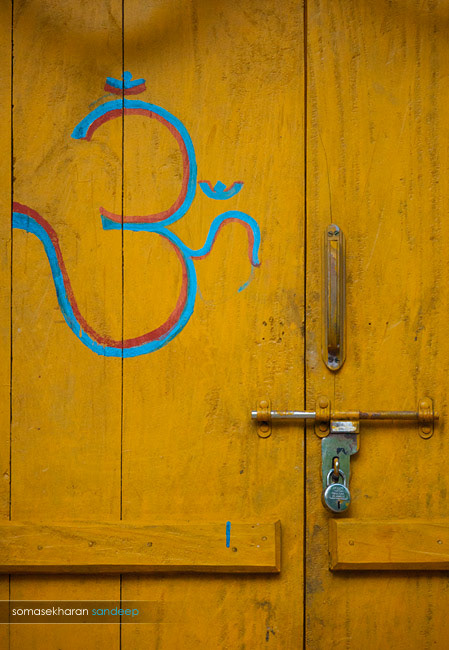 The inscription "Om" on the door of a temple, in Brymore Estate, Kerala, India. The Om sound is what is incanted before the recital of spiritual texts or verses.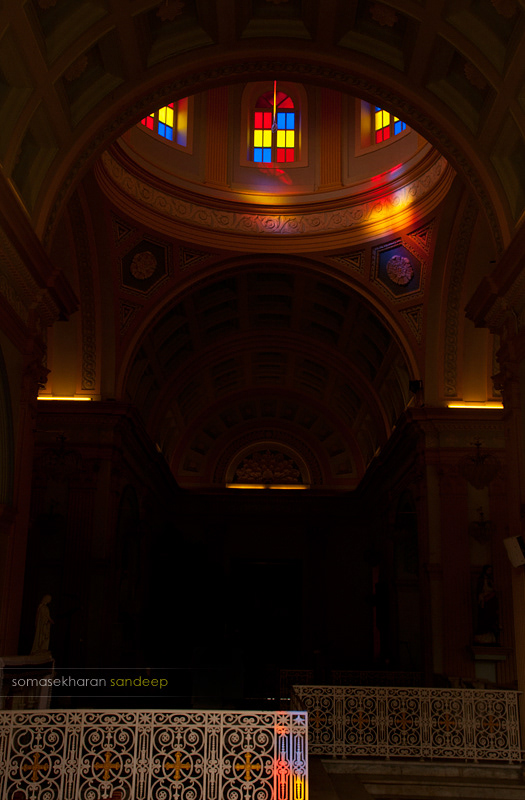 Stained glass windows create incredible lighting effects on the insides of this French Cathedral in Pondicherry, India.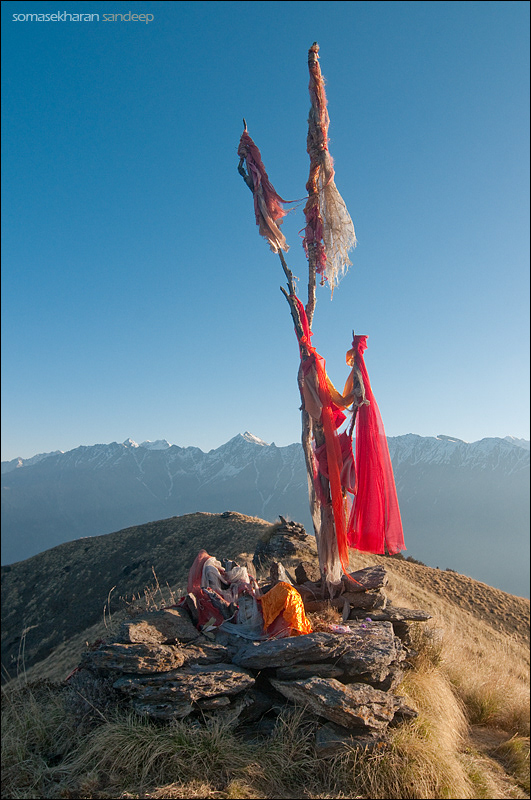 A makeshift shrine atop Dhel Thatch, Great Himalayan National Park, India. These shrines are built with just a few slabs of rock and the devoutees pile up small offerings like shiny clothes, small denominations of money and even shiny objects like old broken locks and number plates of cars here.