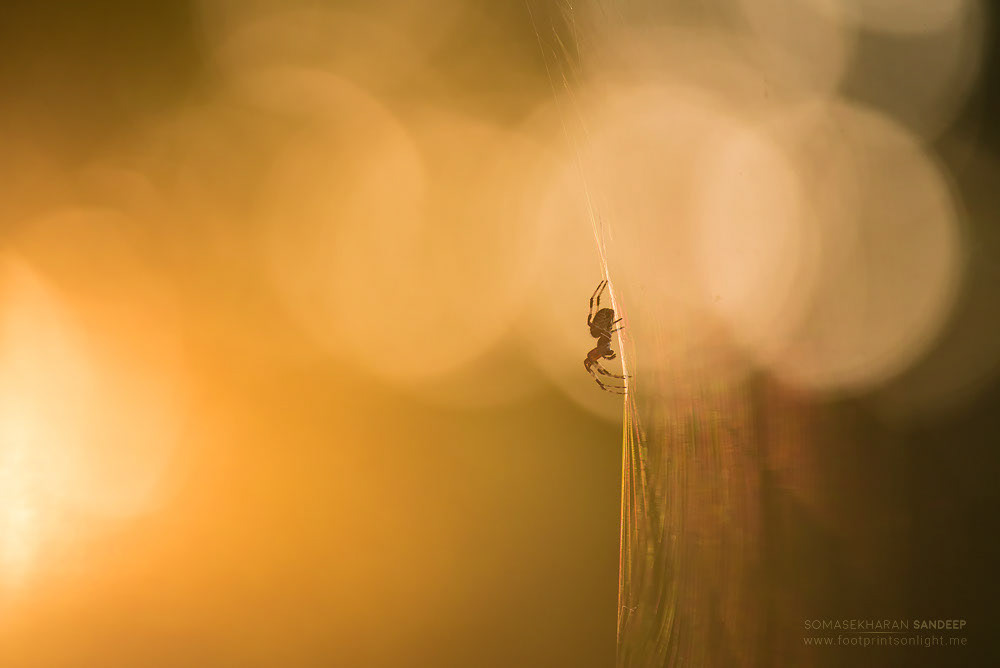 Most weekends when I lived in Raleigh, I would go on a stroll to Durant Nature Preserve, an island of green around a pair of lakes, at the edge of the city. On days when there are no birds, something like this orb weaver is bound to catch my attention. On this day, the lovely evening created the drama needed in a frame. 
Spring is marked in NC with the sudden rapture of shrubs covered in white- Dogwood blossoms.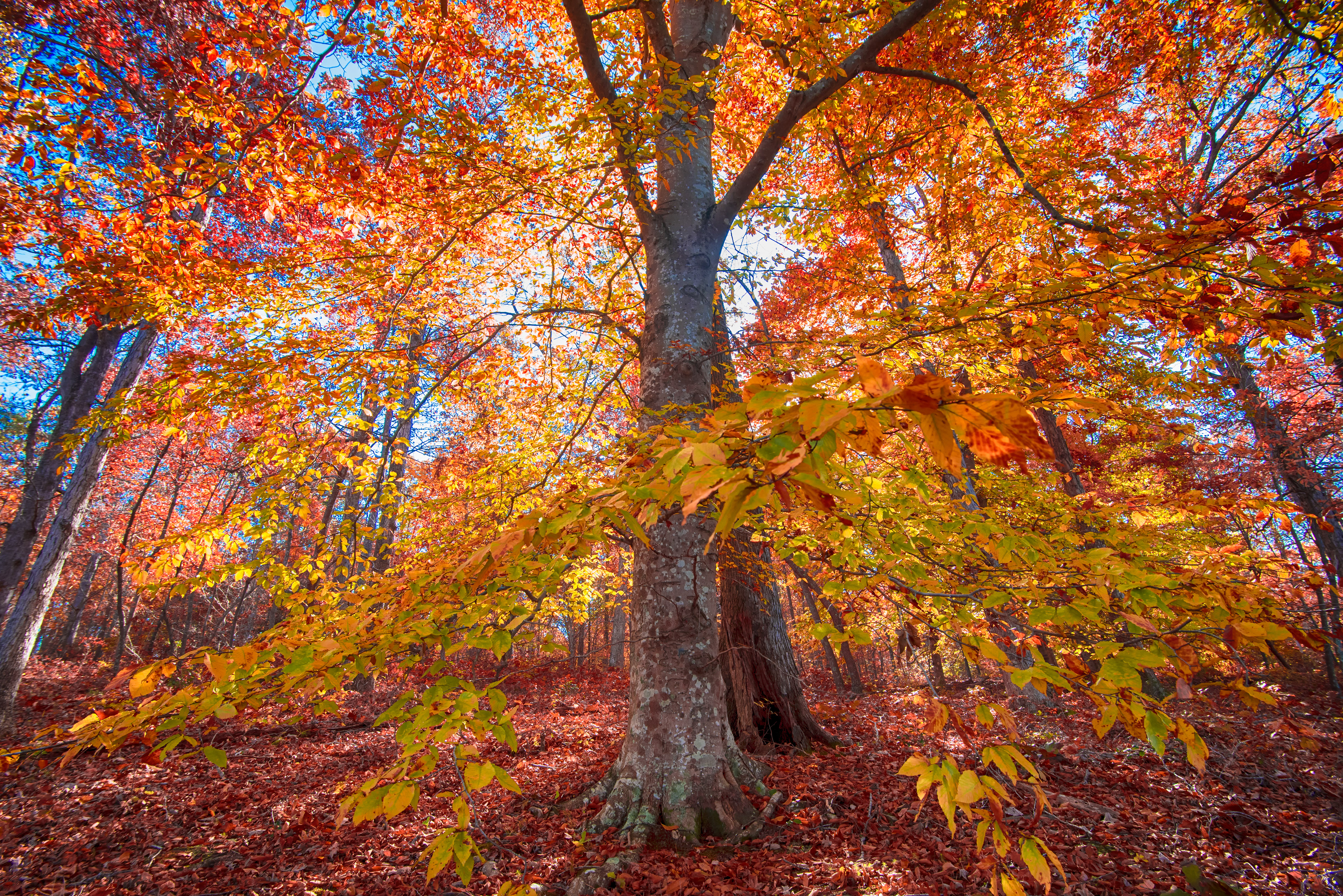 Shub Niggurath is a diety in the Cthulhu mythos by HP Lovecraft. The fall had transformed this tree, which I would have passed a hundred times without giving a second glance, into a majestic sight.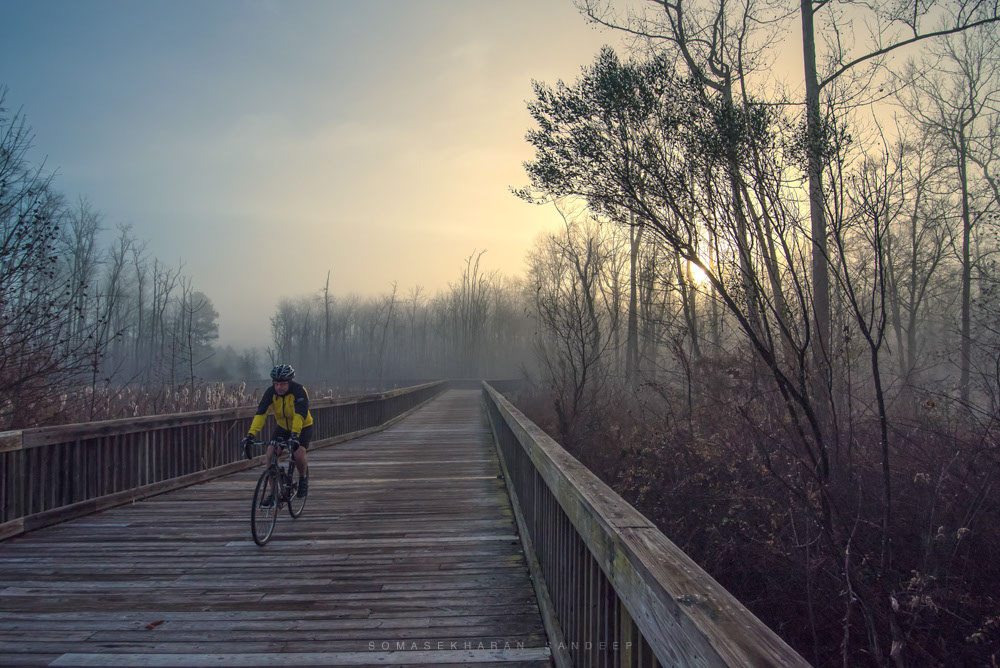 The alarm rings. The cozy blanket is a haven you don't want to leave. But you must get up. It is winter. It is still dark out there. The frost bites you as you step out. 
No matter what , no excuses.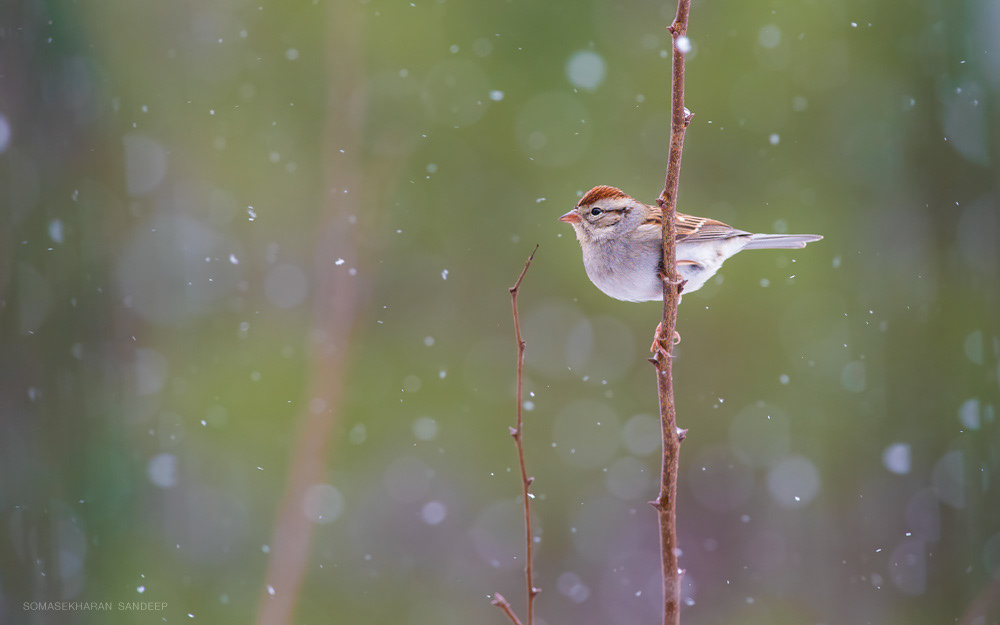 A chipping sparrow sits contemplating the day's agenda, as snow falls. Raleigh , winter '16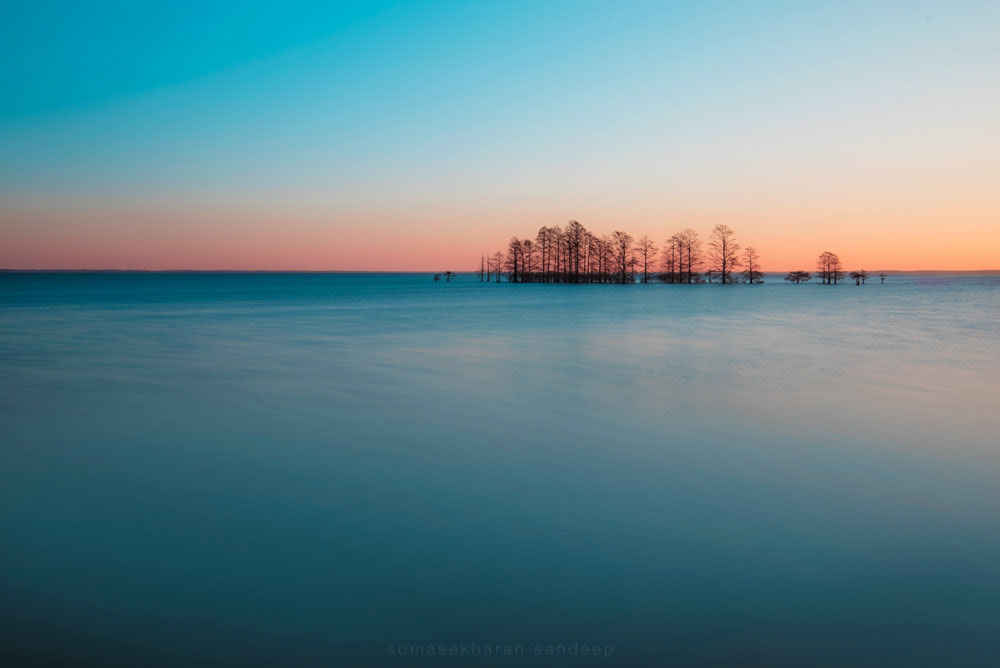 Lake Mattamuskeet is a sprawling lake near the East Coast of North Carolina. The lake has a viewpoint where you can see these trees, and is a great place to watch the milky way rise, or to see the sun come up.  
Daisies are always a thing of joy.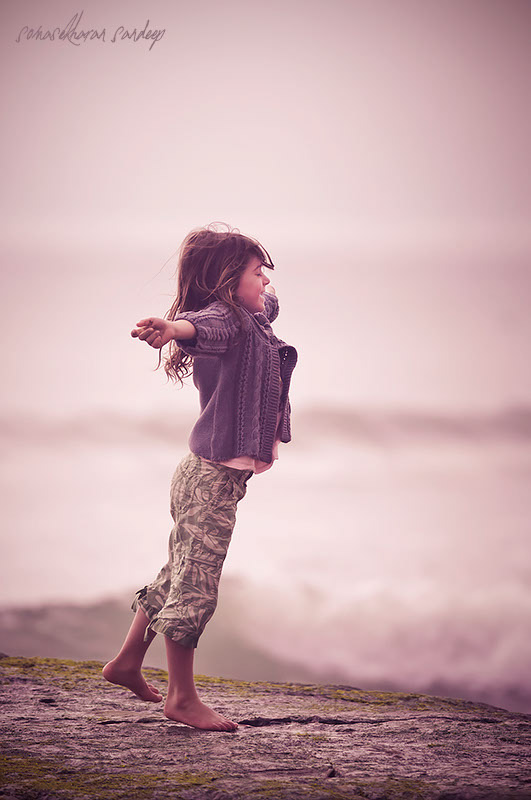 A little girl seems to be about to take to wings in the pacific coast, California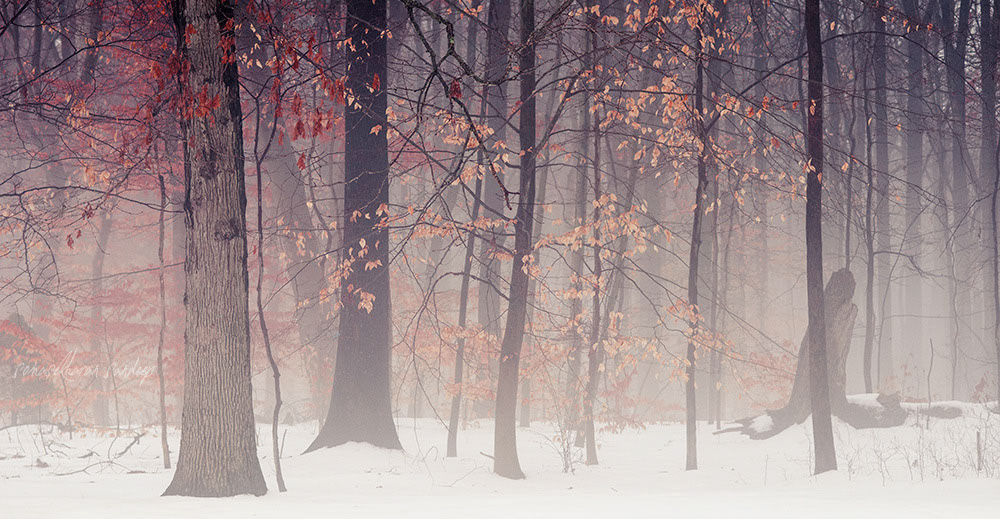 Dead leaves still cling to some trees as mist envelopes this piece of woods in NJ, Winter '15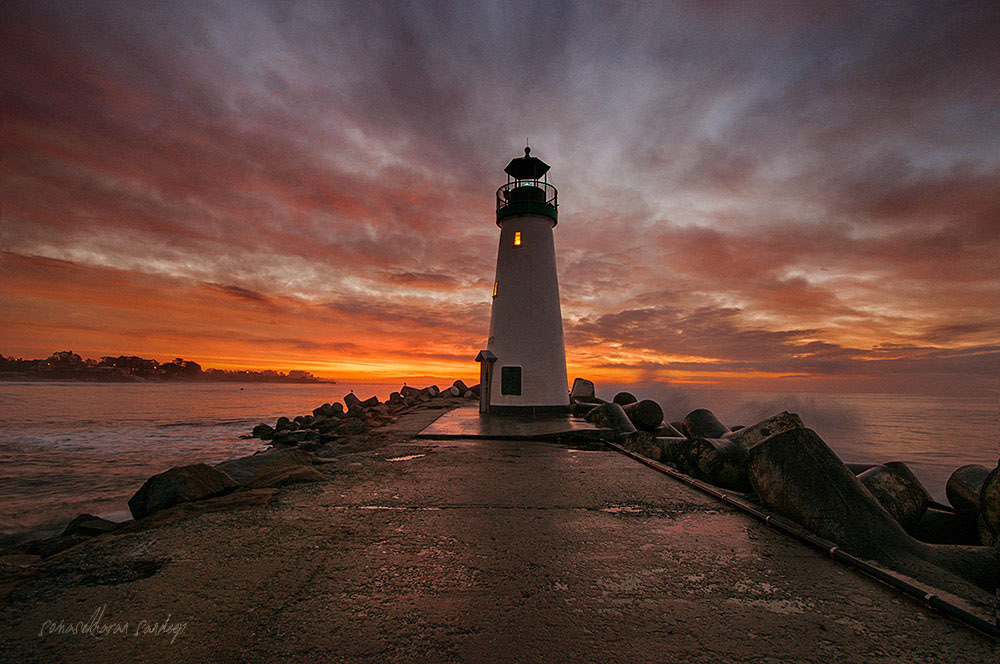 I have chased two sunrises with my friend Tarun when I was in California. This one was the more visceral, with the red spreading in the sky with a violence I have never witnessed before. The Walton's lighthouse too hangs out against its backdrop, unrelenting.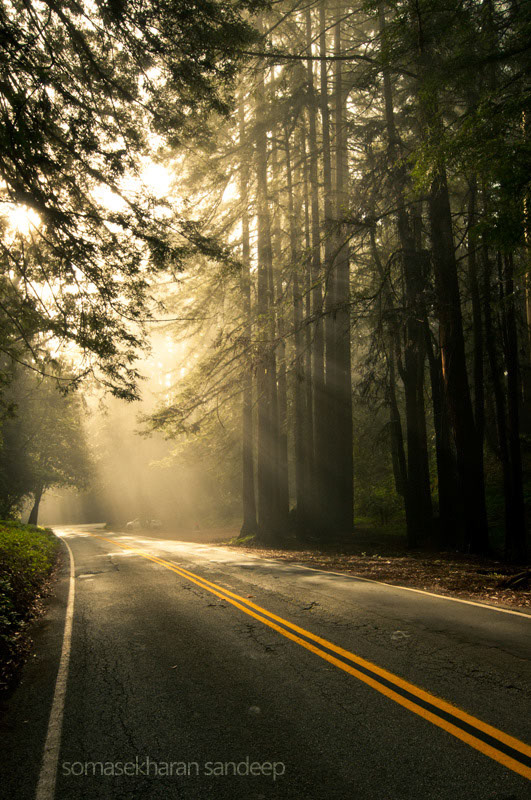 When my colleagues suggested that we take a drive to a Hindu temple situated deep in the hills of Gilroy, I was intrigued. What I didn't expect was the mist, the sunshine and the gorgeous roads.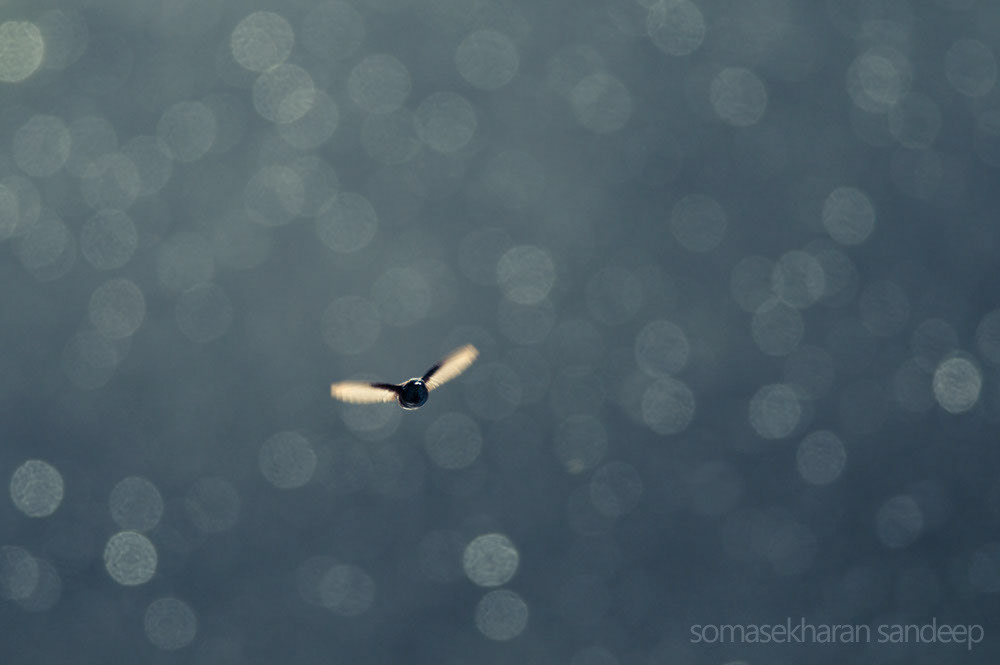 A hummingbird flutters over a lake, California Spring '14
I have spent a lot of my formative years as a photographer in Mysore, India. Every weekend, I would take my camera and wander into one of the trails around the numerous lakes in the city. One such morning, I noticed these barn swallows perched on a dry branch, waiting for the sun to warm the air enough.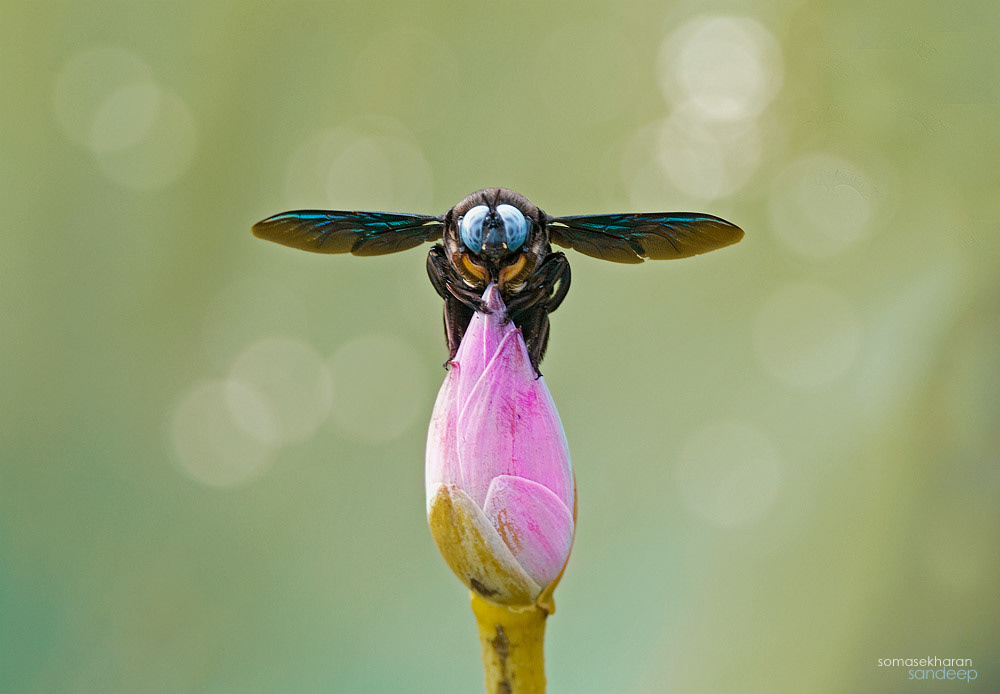 A seemingly possessive bumblebee hugs tight a lotus bud. Trivandrum, India, winter '13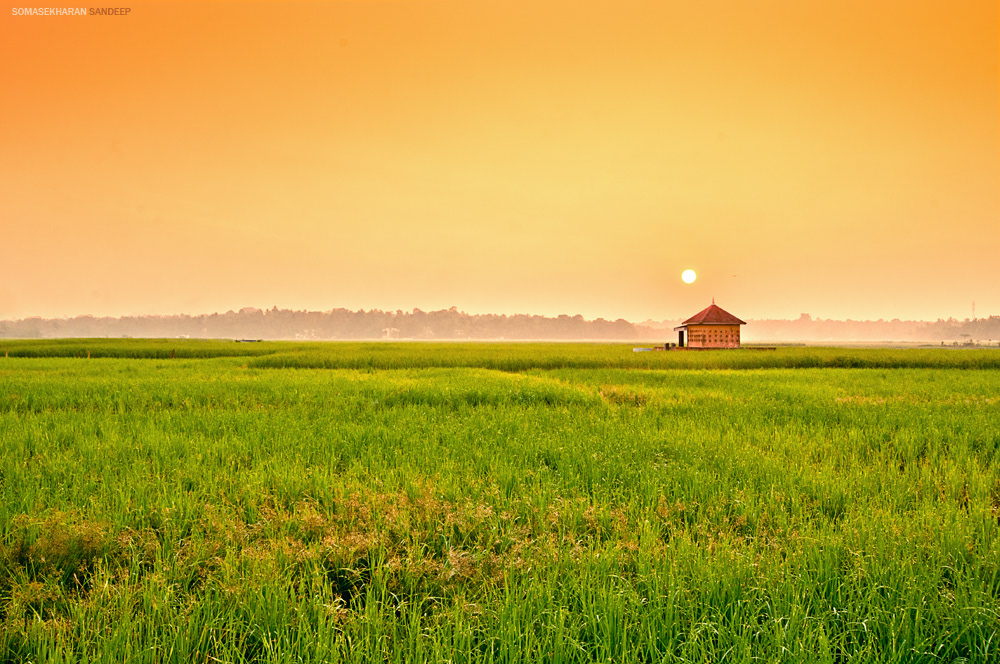 A gorgeous little temple stands in the midst of paddy fields in Kerala, India. 
Dew condensed on a dragonfly, as it waits for the sun to come out and thaw its flight muscles. Till that happens, it is pretty much an easy prey for any predator that can venture out in the cold. 
A kitten seems to be beseeching to be let into my home, Thiruvananthapuram, India , Summer '13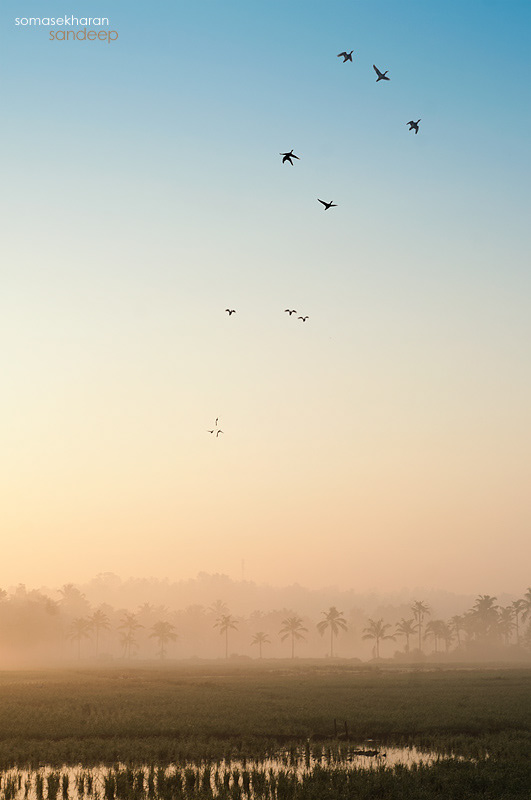 Polachira wetlands are home to a diverse population of waterfowl. These teals fly overhead one winter morning, as we stop to enjoy the sight of the sun breaking through the mist in the horizon.  
Mornings like these are what photographers live for. Trivandrum, Kerala, Winter '11
As we climbed to the highest point in our Great Himalayan National park trek, we spotted these inch tall stalks with these gorgeous pink flowers, which we later learned were Himalayan primroses. Amids the frost and the dried up grass, these delicate flowers painted an understated picture of hardiness.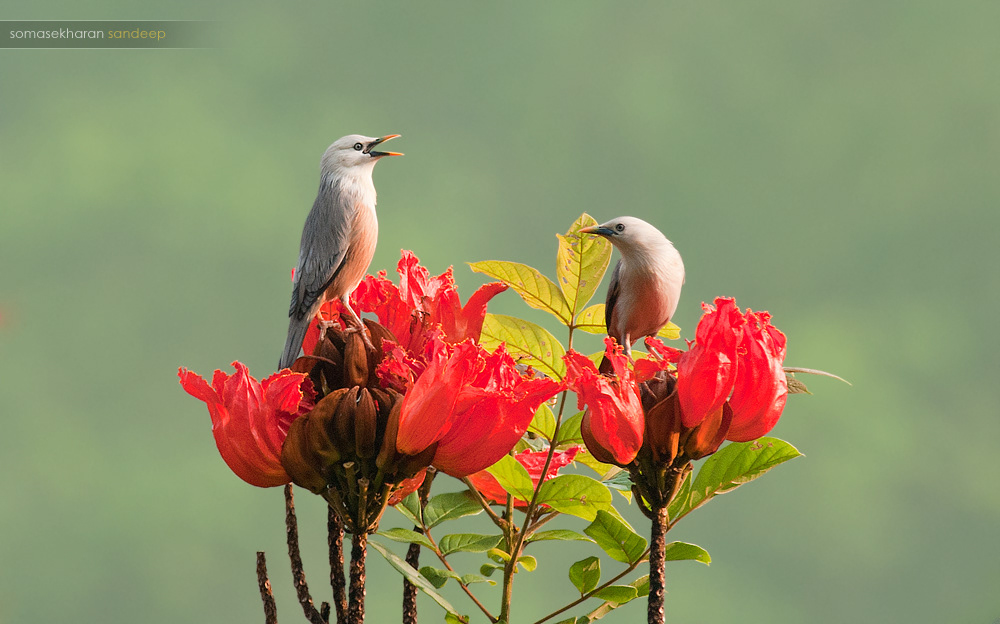 A Malabar Starling seems to be giving his friend a lecture.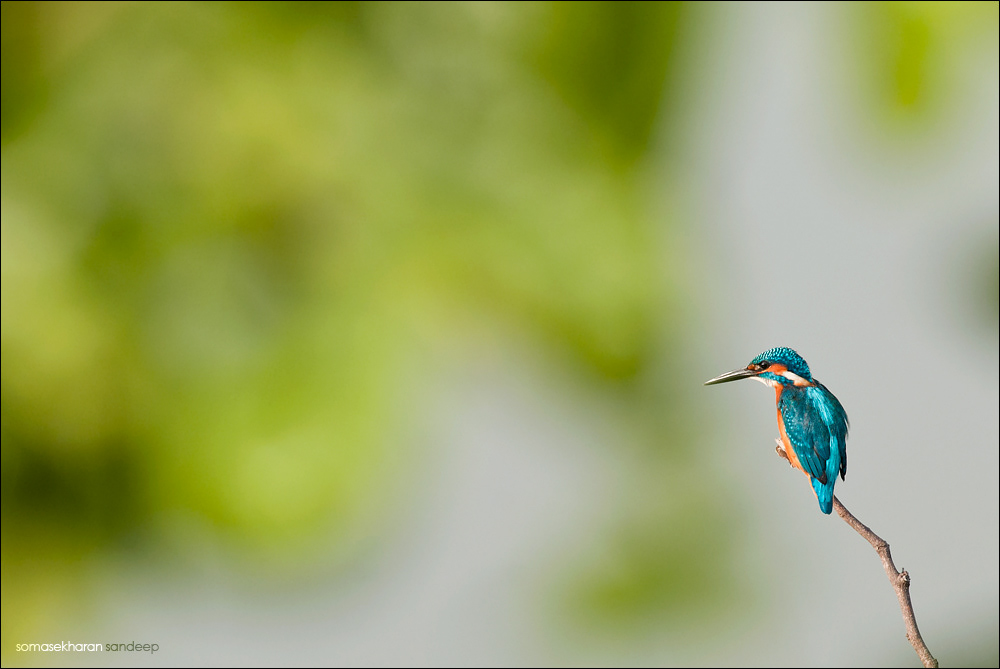 A male Common Kingfisher perches, concentrating hard to see any sign of a possible meal on the surface of Hebbal Lake, Mysore, India.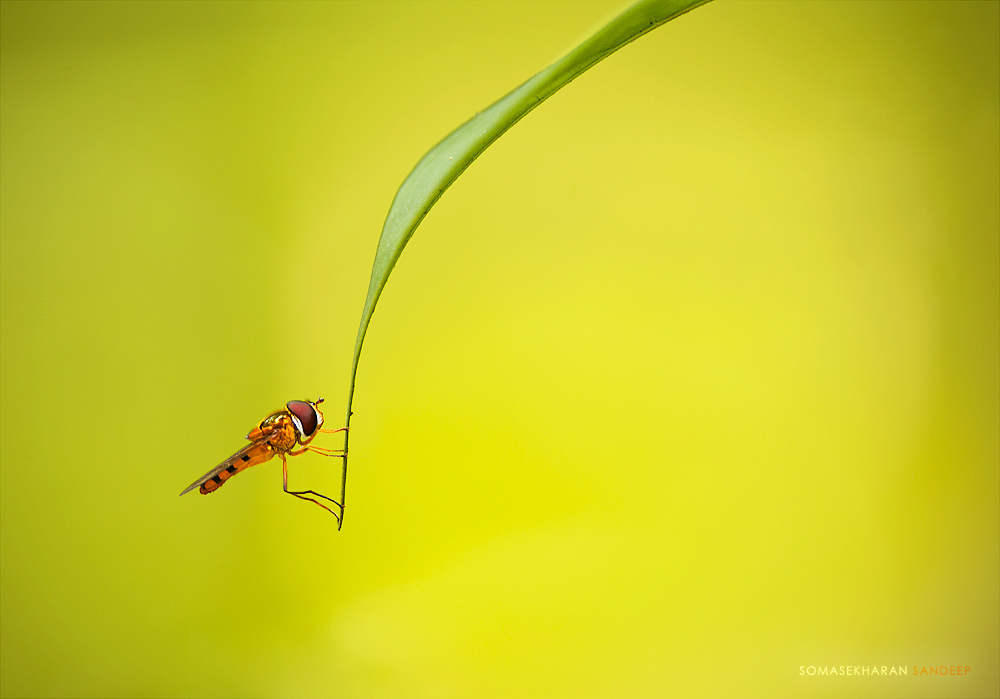 Hoverflies are stunning creatures and it is always a joy to spot one of them perched. Found this one in the Arippa reserve forest near Trivandrum, India, Summer '12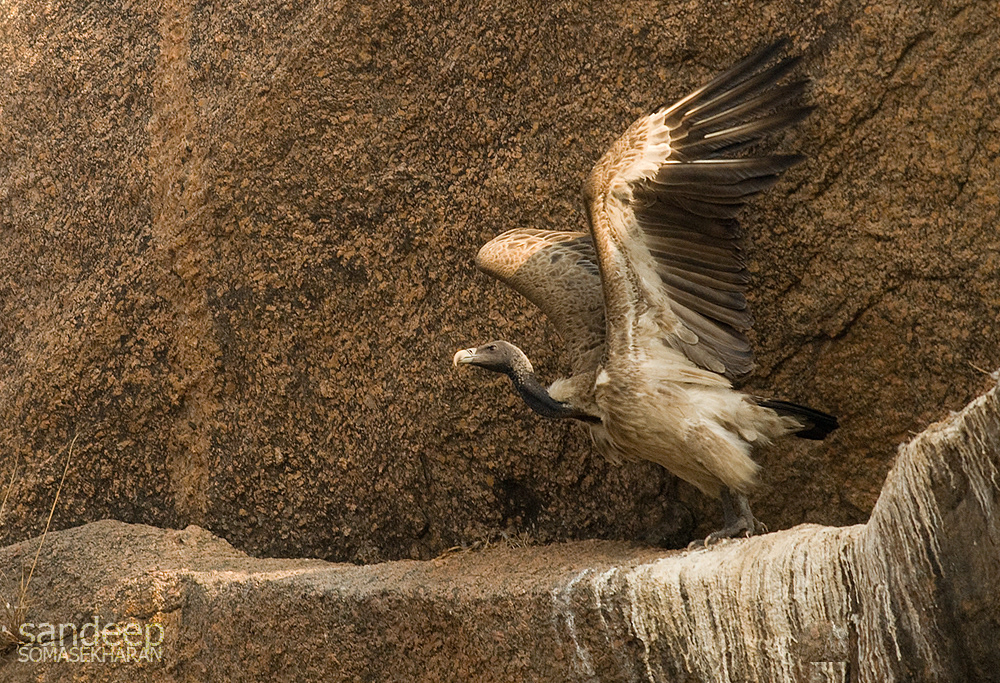 The Indian Vulture was once endangered due to the use of diclofenac for cattle. Dying cattle were fed diclofenac to ease their spasms, and when they die they are left to be eaten by scavengers. Vultures who fed on the meat would die shortly of renal failure. A ban on diclofenac on animals has helped arrest the slide, but still there's a lot to be done to help these regal creatures. Ramanagaram near Bangalore remains one of the last refuge of these handsome birds. 'Spring '11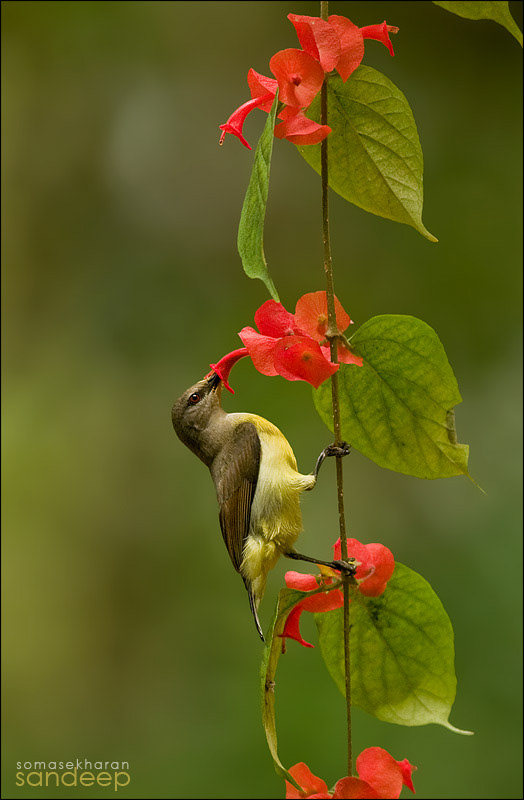 The female of a purple sunbird dips its beak into the tube of a flower, Mysore , India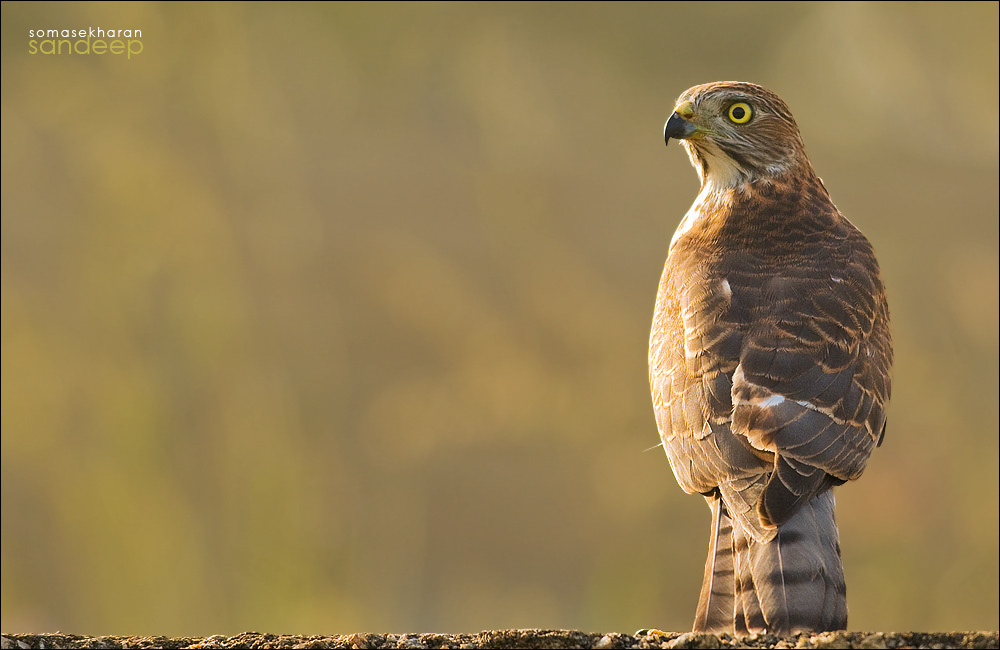 The shikra (accipiter badius) got its name from the Hindi word Shikara which means hunter. These tiny hunters are awe inspiring and always a source of joy to watch. Mysore India, Spring '11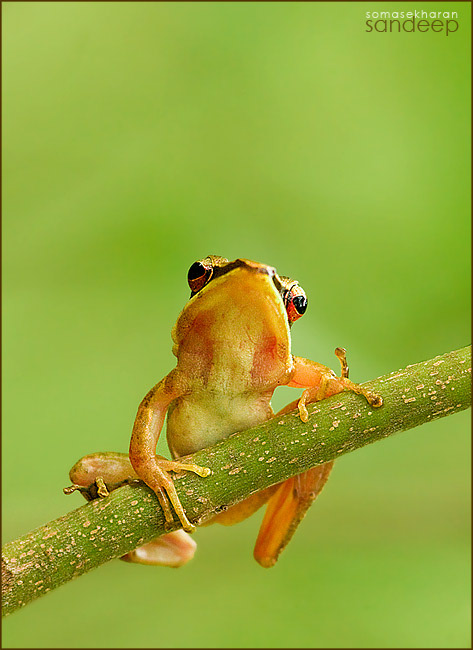 A golden frog (hylrana aurantiaca) gives me a quizzical look from its perch in Agumbe, India. Monsoons '11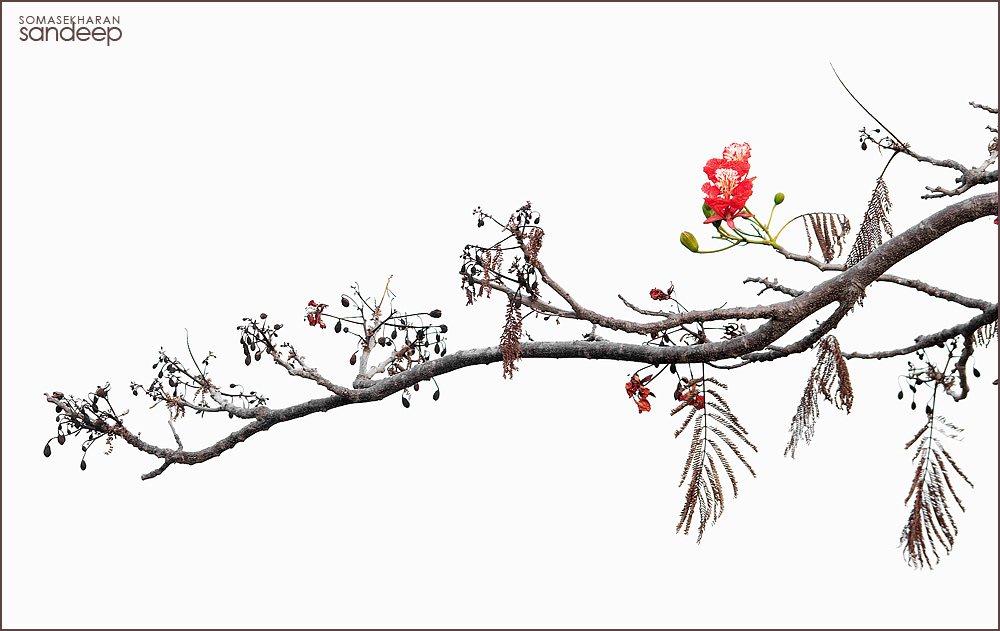 The Gulmohar tree (often called may-flower tree) gets its name from the Hindi words roughly translated into "gold coin flower". There's a myth also that the flower got its color from Jesus Christ's blood that had been shed over it when he was crucified. It was early summer, and already this one branch had died from the intense heat, and all that remained was this single bough of buds and flowers.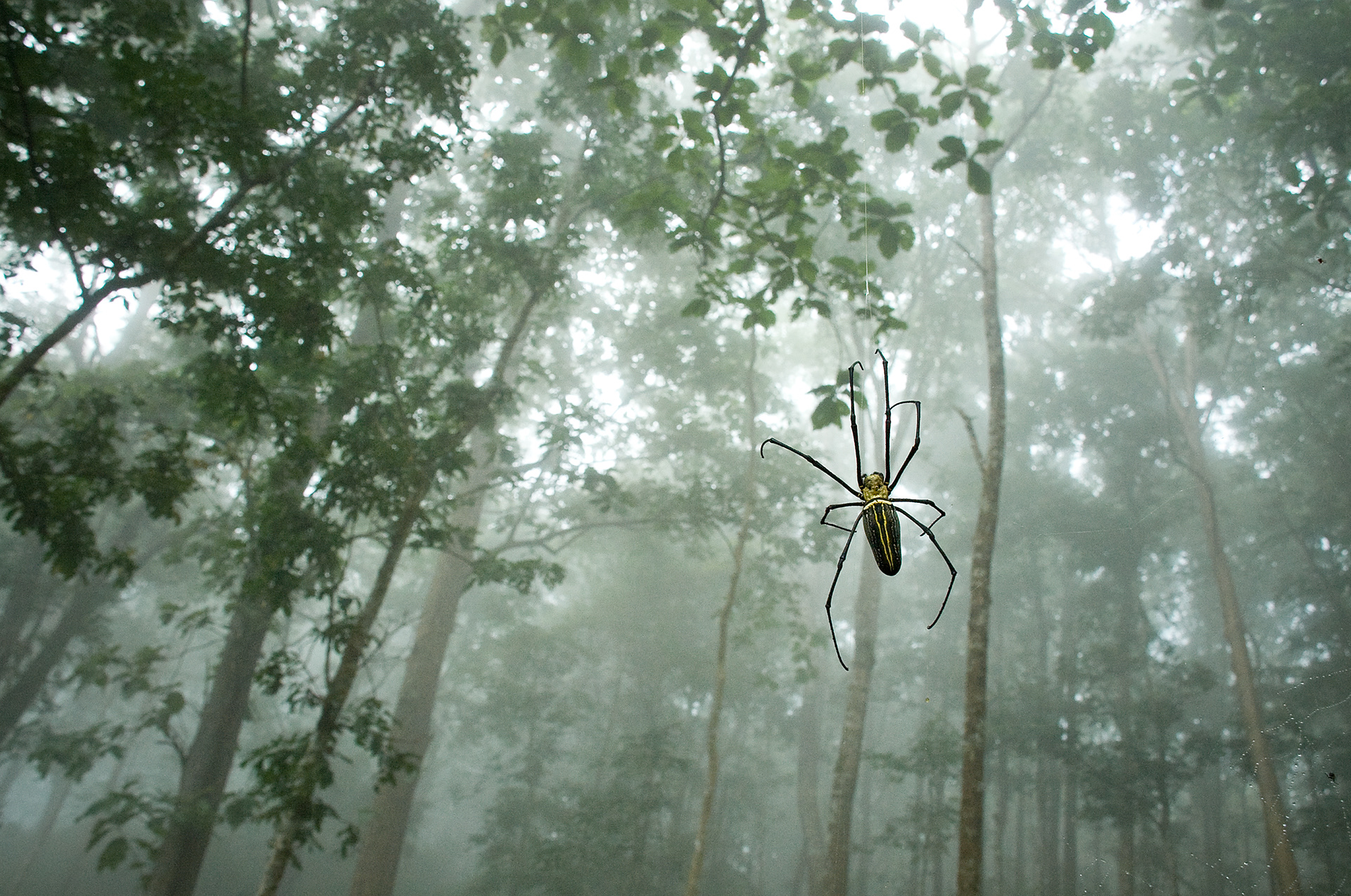 A giant wood spider paints a creepy picture in the misty woods of Dandeli, India, Fall '11
The Great Hornbill is called "Male Muzhakki" in Malayalam: Meaning the one who makes the mountains reverberate with his call. The bird's casque causes its booming call that inspired the name. Idukki, India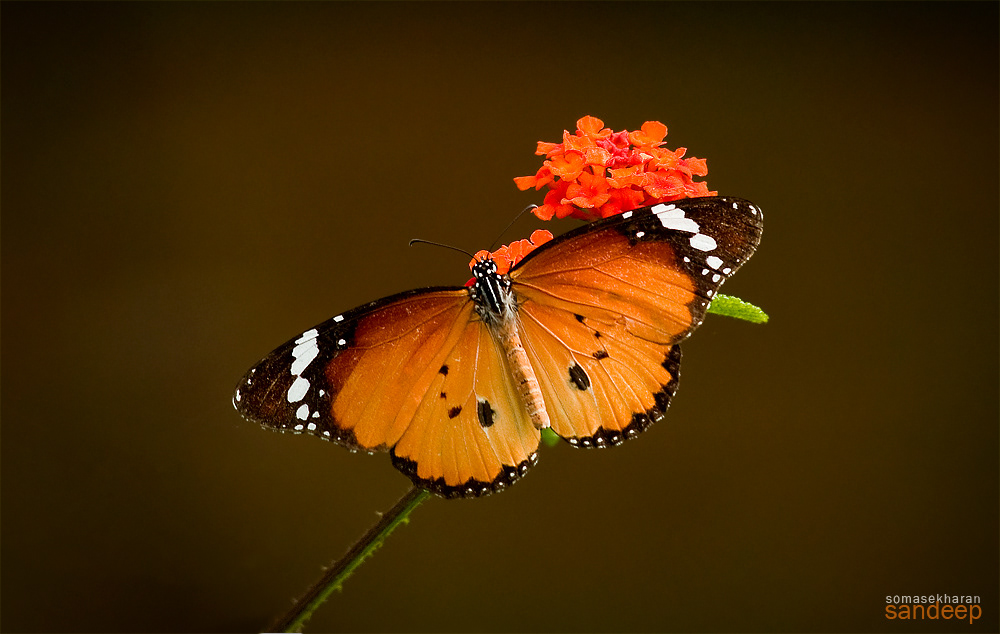 The most common butterfly of South India, is a picture pretty one.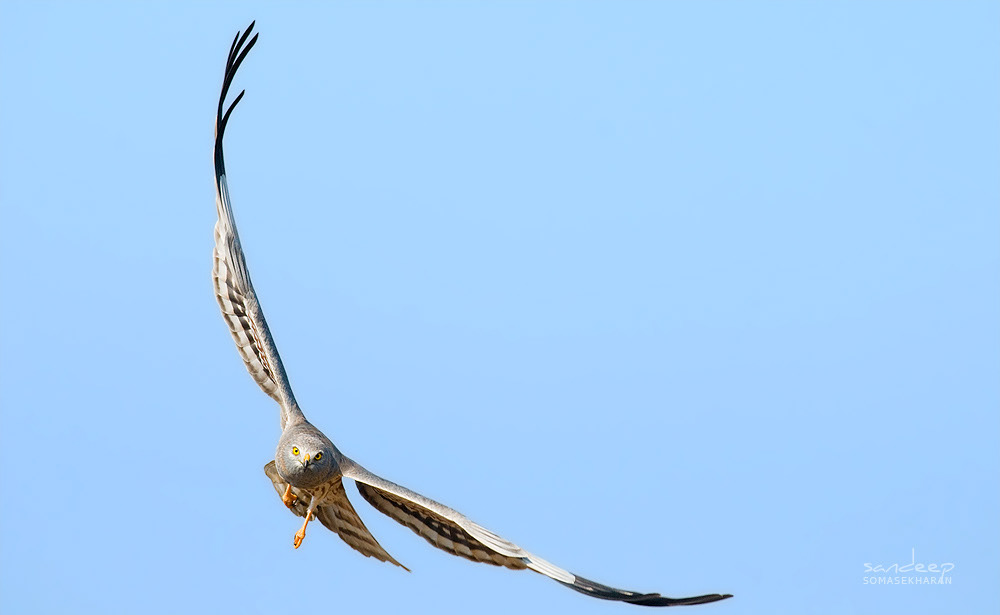 Montague's harrier visits the south of India during winter. Spotting one itself is exhilarating, and eye contact with a raptor gives you a rush of blood all the time. A Montague's Harrier stares at me while banking. Mysore, India Winter '11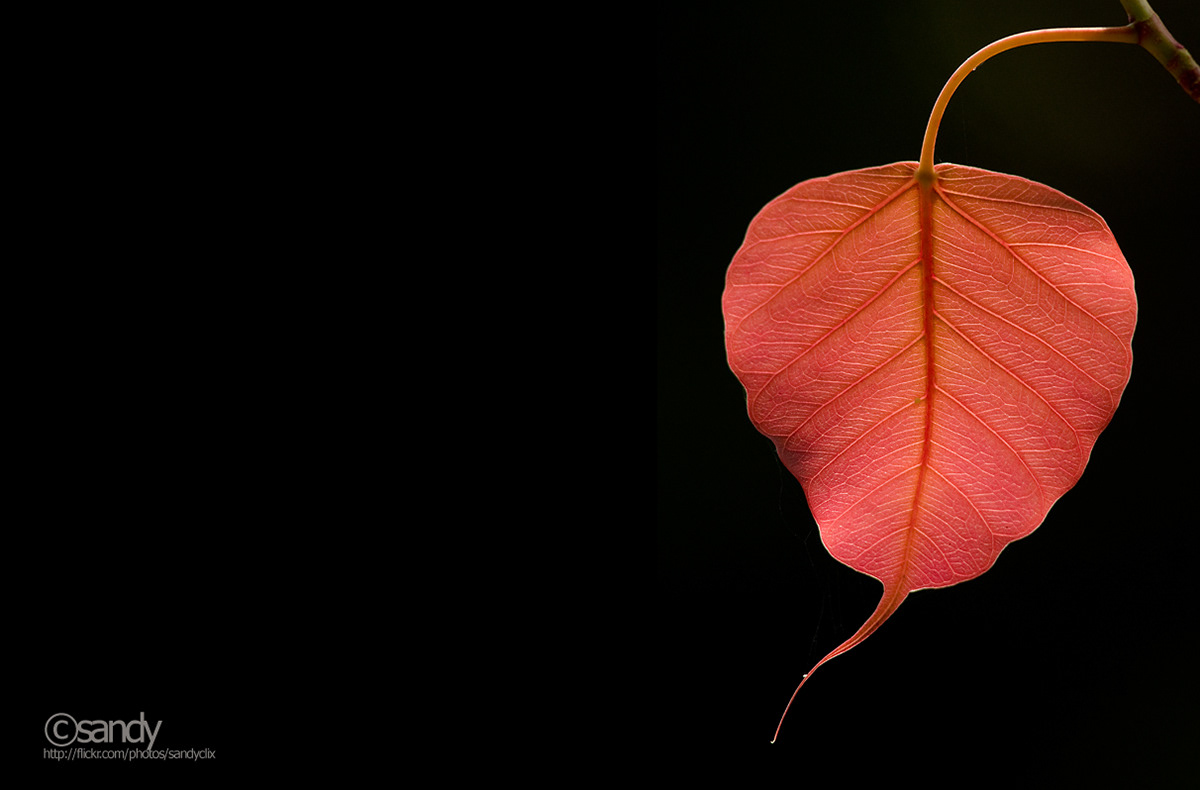 Peepul or Ficus Religious is a tree that has high stature in Hinduism. The leaves are gorgeously heart shaped, and the new leaves are a brilliant pink/red.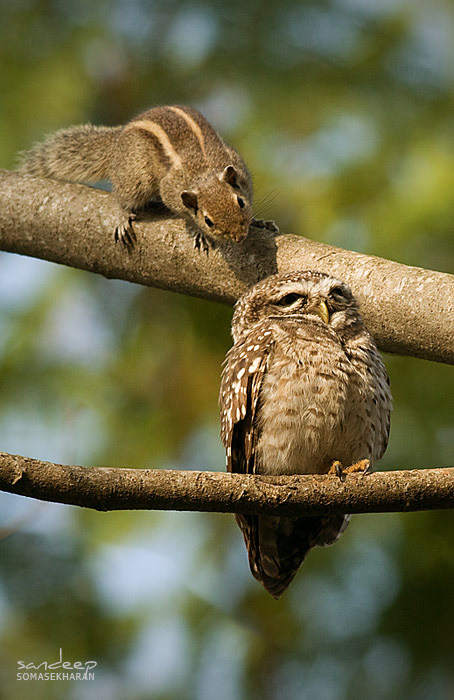 A palm squirrel shows uncharacteristic bravado knowing that the spotted owlet doesn't hunt in broad daylight. Mysore, India 'Spring '10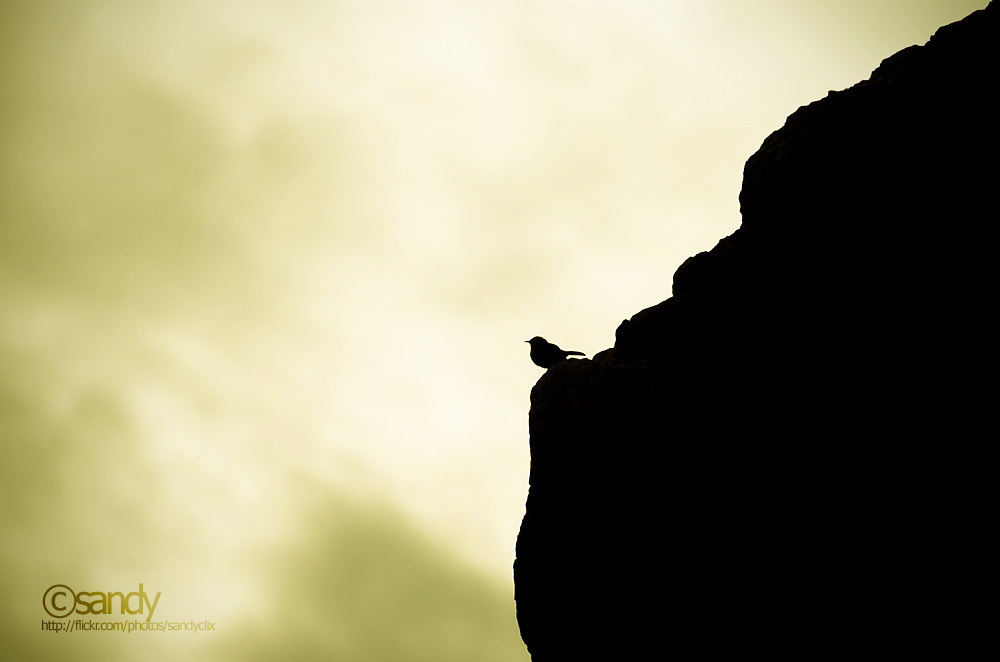 Most of my friends tell me that this is the one image that they would remember me with. An Indian Robin is perched on a rock in Kunti Betta, near Mysore, India. The silhouette makes the rock look like a Gorilla's face.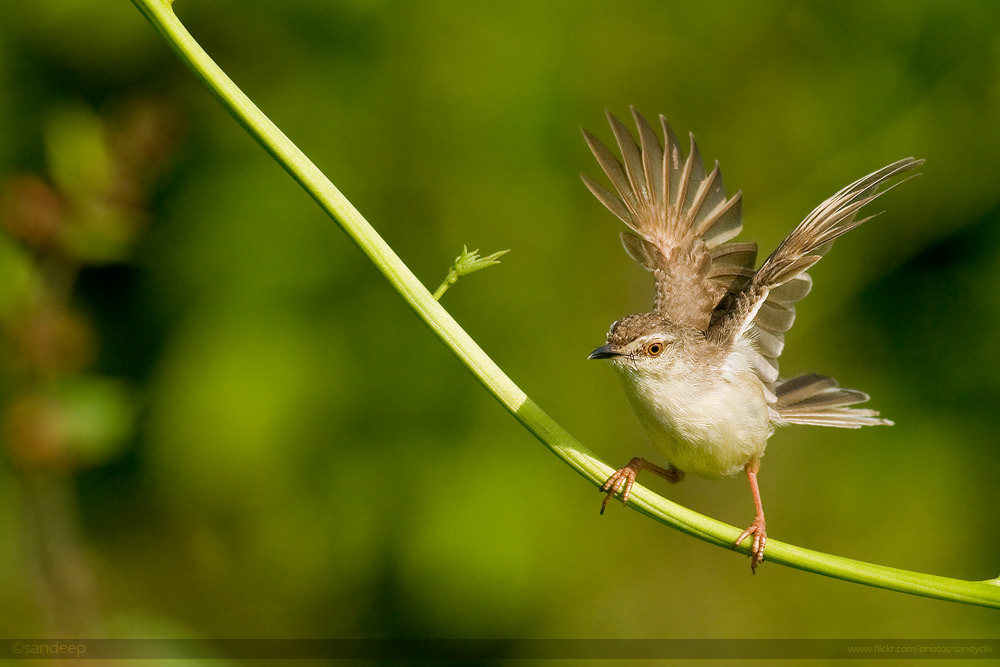 A Plain Prinia spreads its wings to balance itself on a flimsy vine. Mysore, India.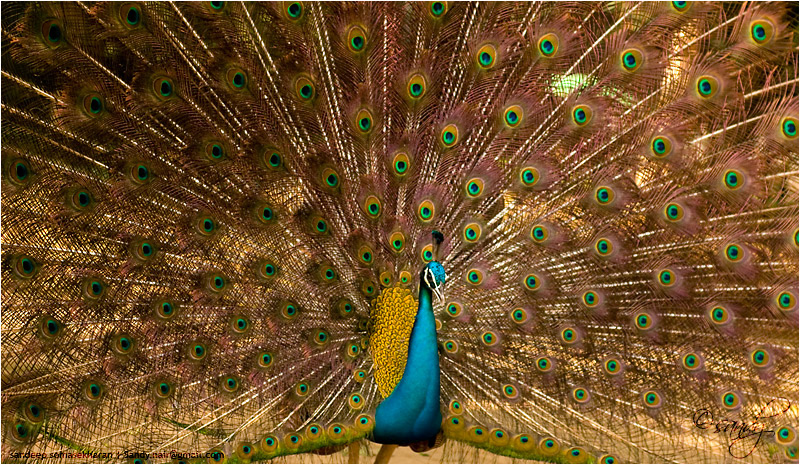 A peacock shows off its plumes in Mysore, India: Summer '09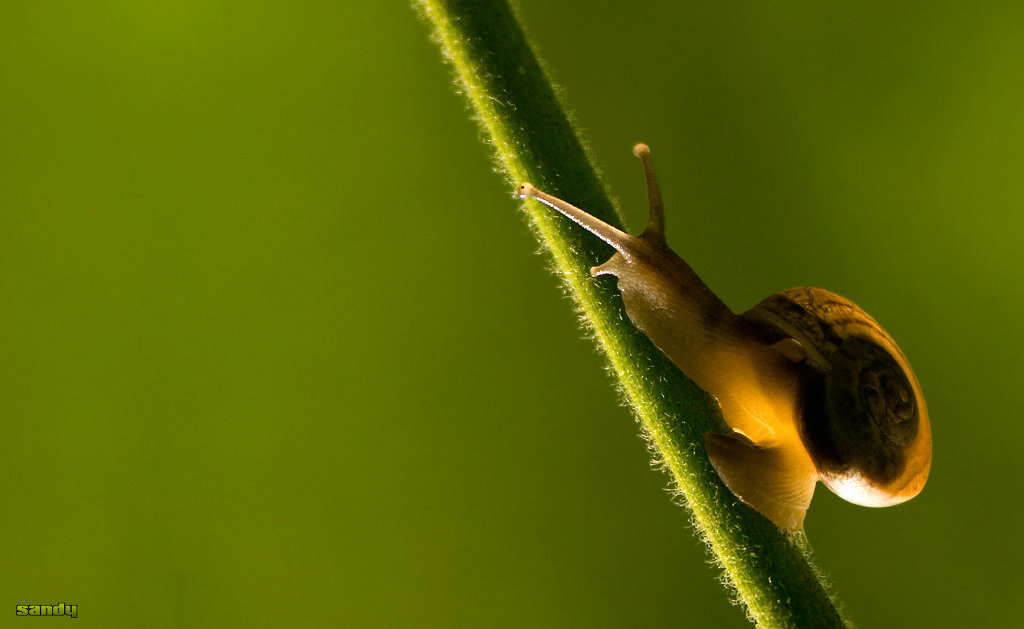 The early morning sun shines through the translucent body of a snail. Mysore, India.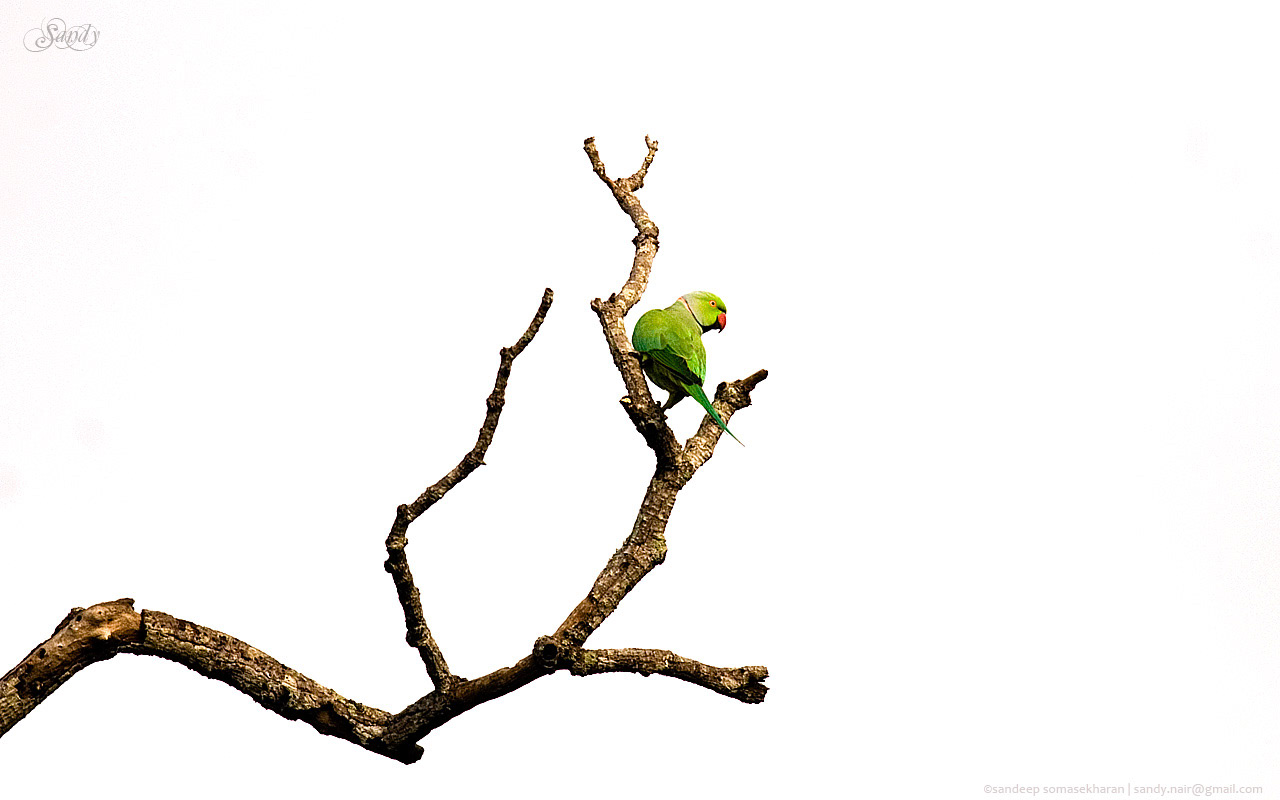 A male Rose Ringed Parakeet looks around from a lofty perch. Mysore, India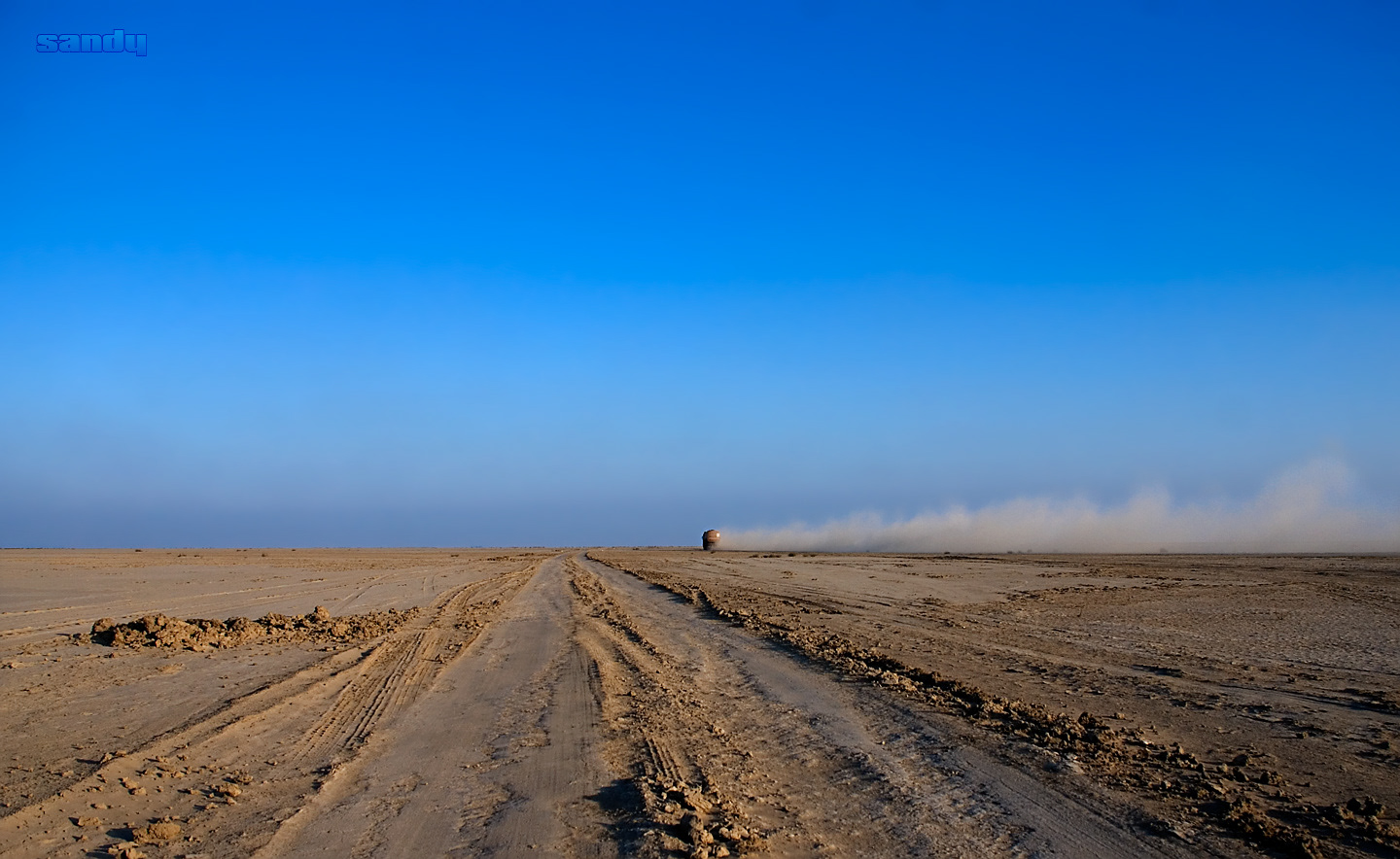 A truck leaves behind a trail of dust as it speeds off in the desert of Rann of Kutch, India. Winter '09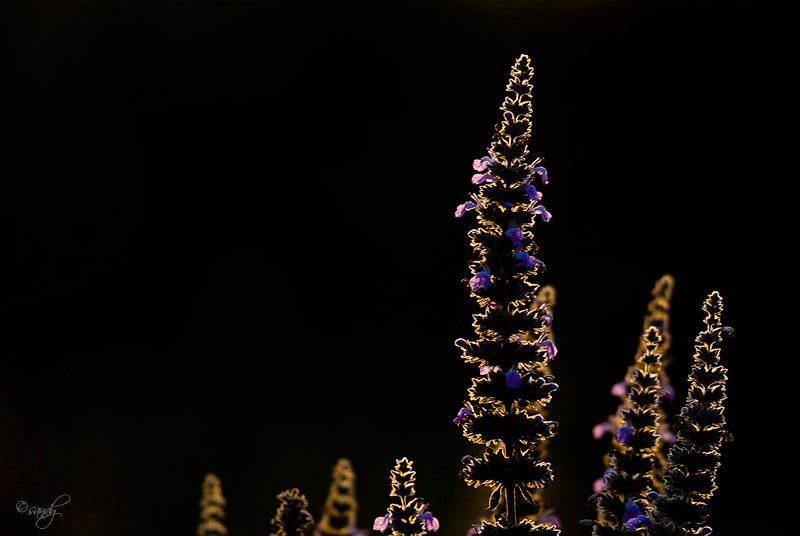 Evening sunlight shines along the edges of weeds.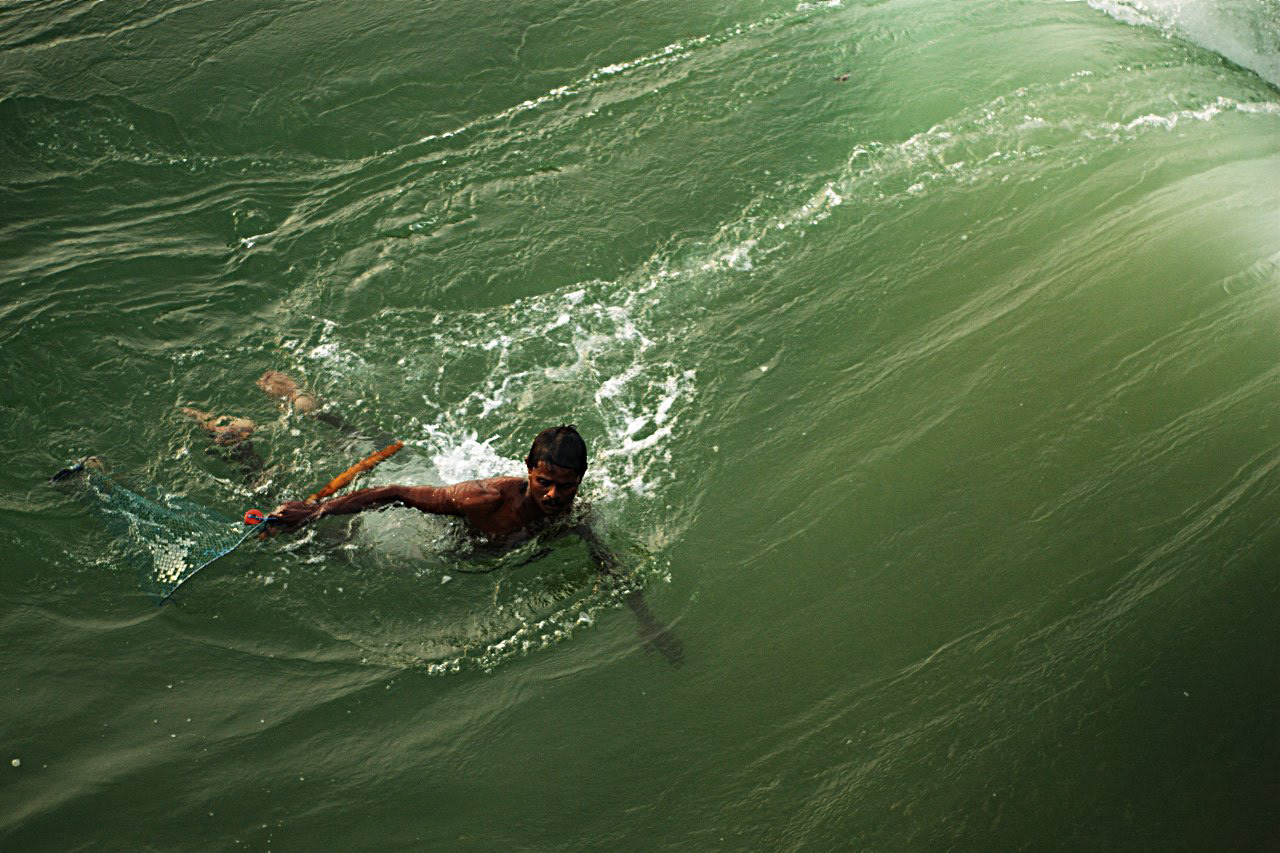 A fisherman swims in the shallows, with a net in hand, trying to trap a school of fish.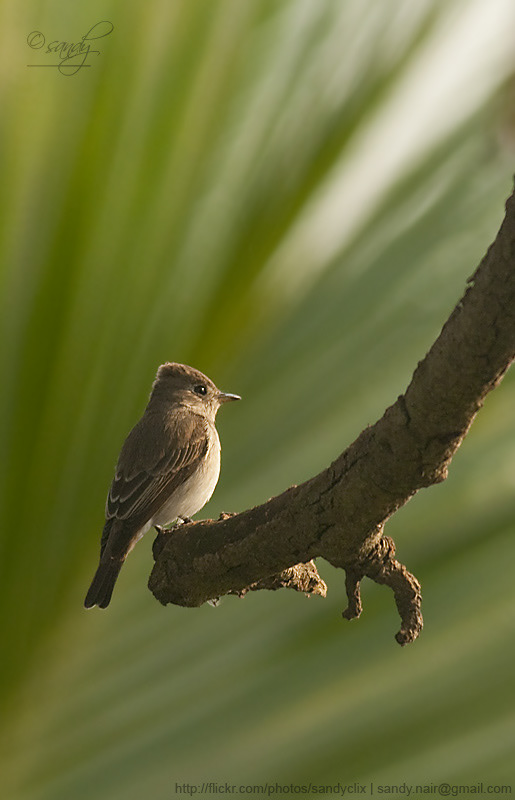 An asian brown flycatcher in a contemplatory mood