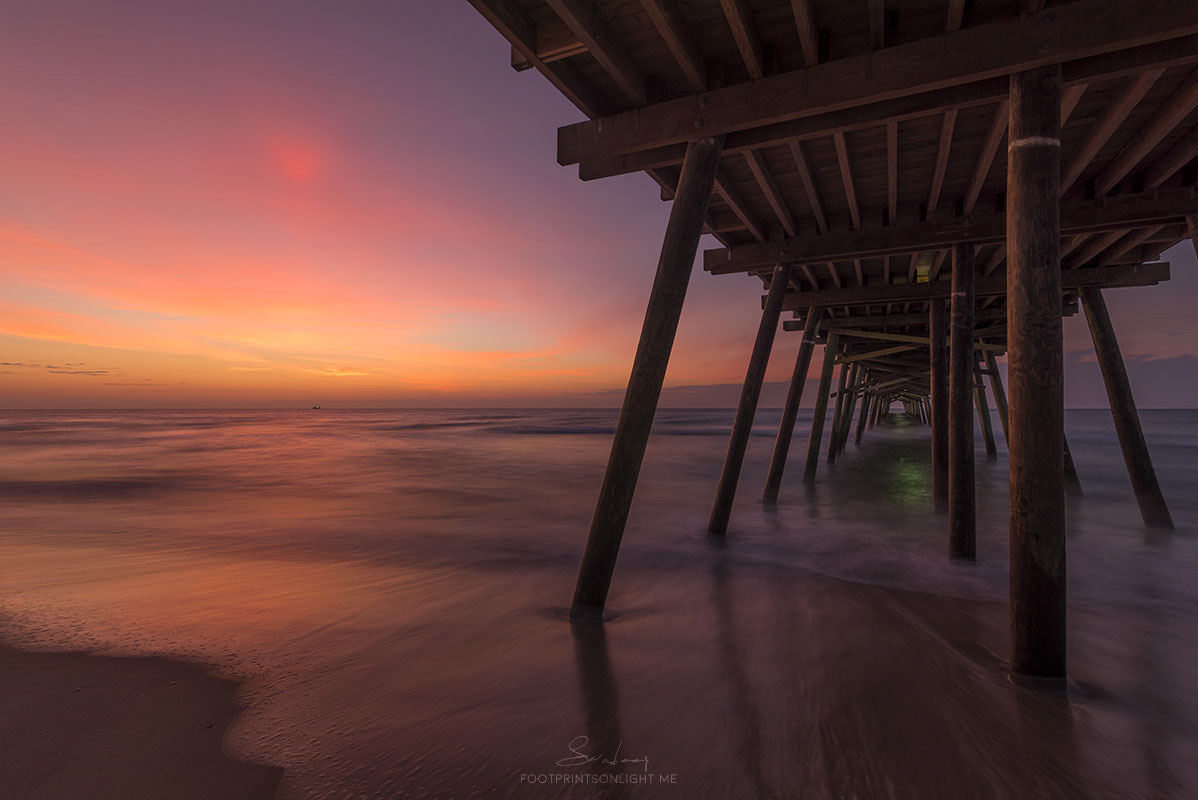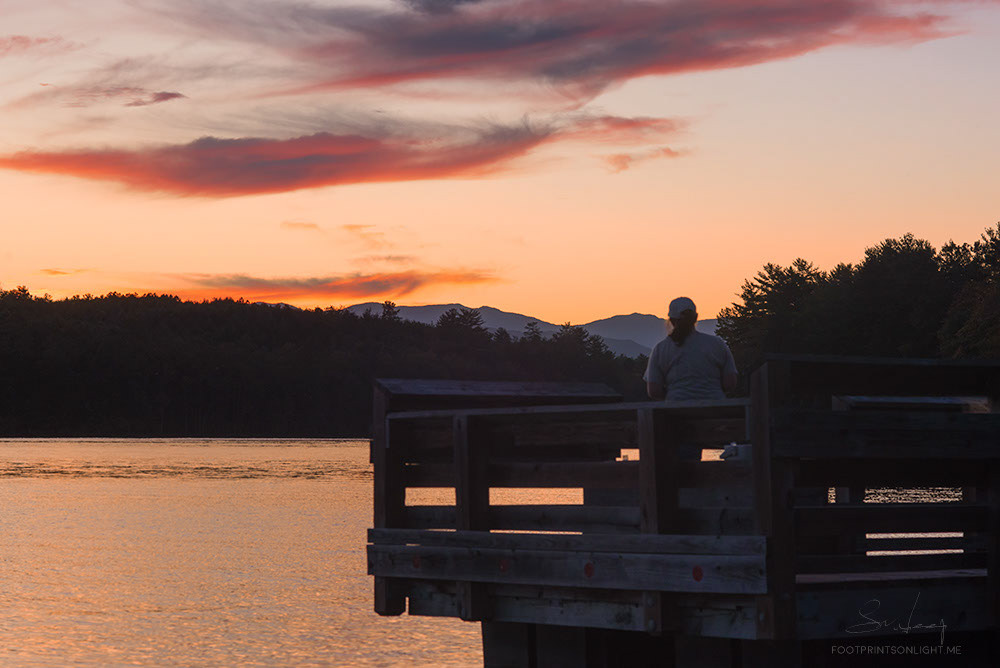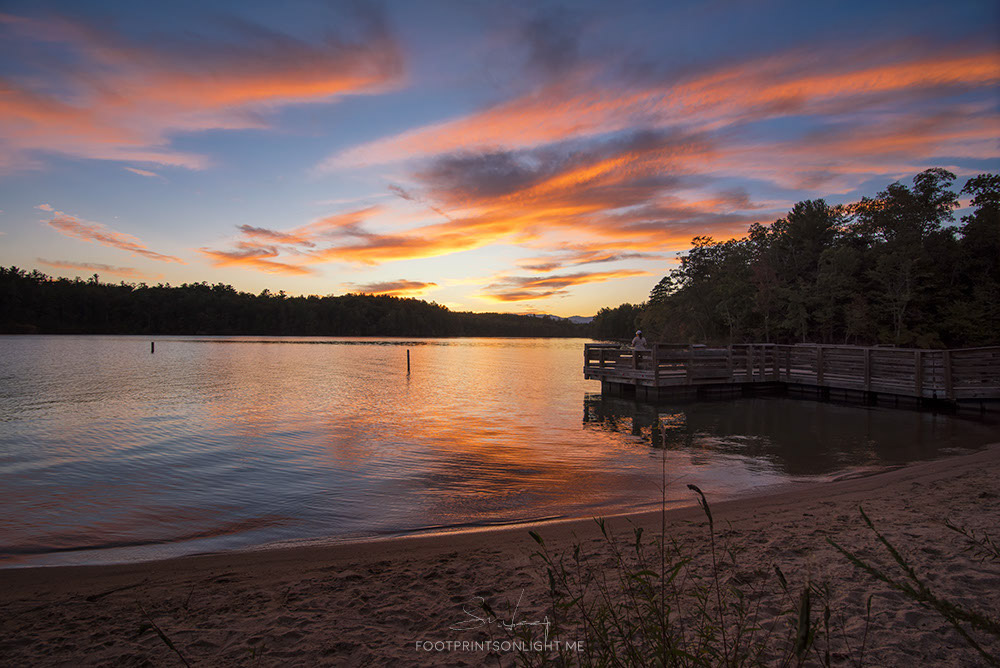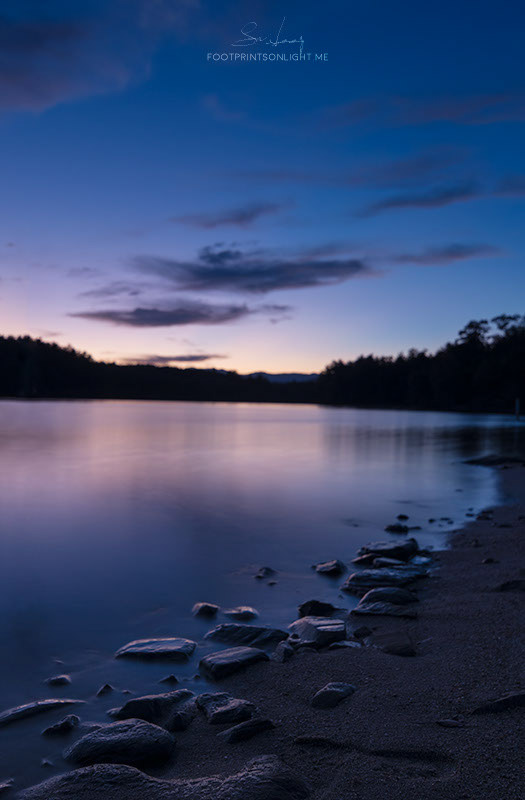 After an extended break from photography, I managed to make a trip chasing a sunset into the mountains. Chasing sunsets is always hit and miss, but given the low frequency of my photography nowadays, I would take this kind of a sunset.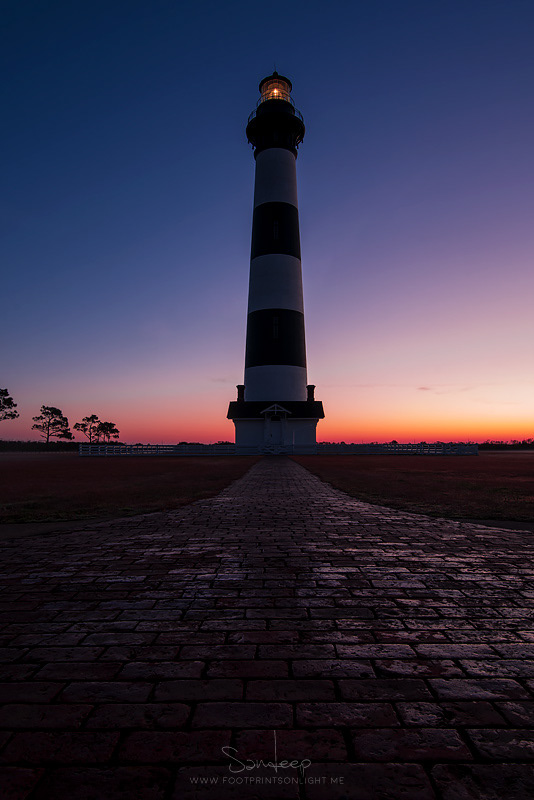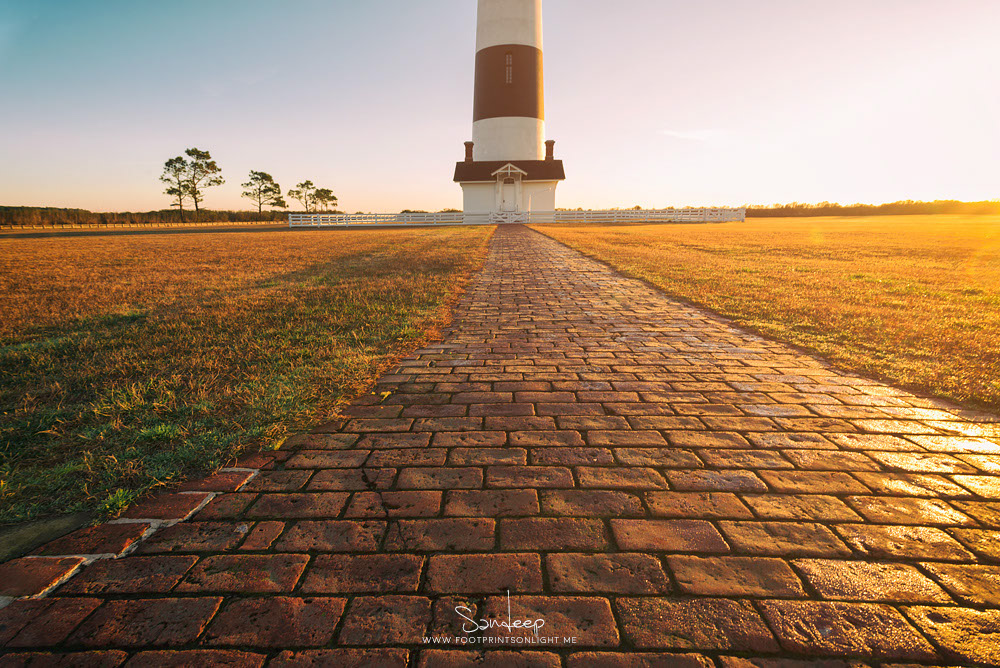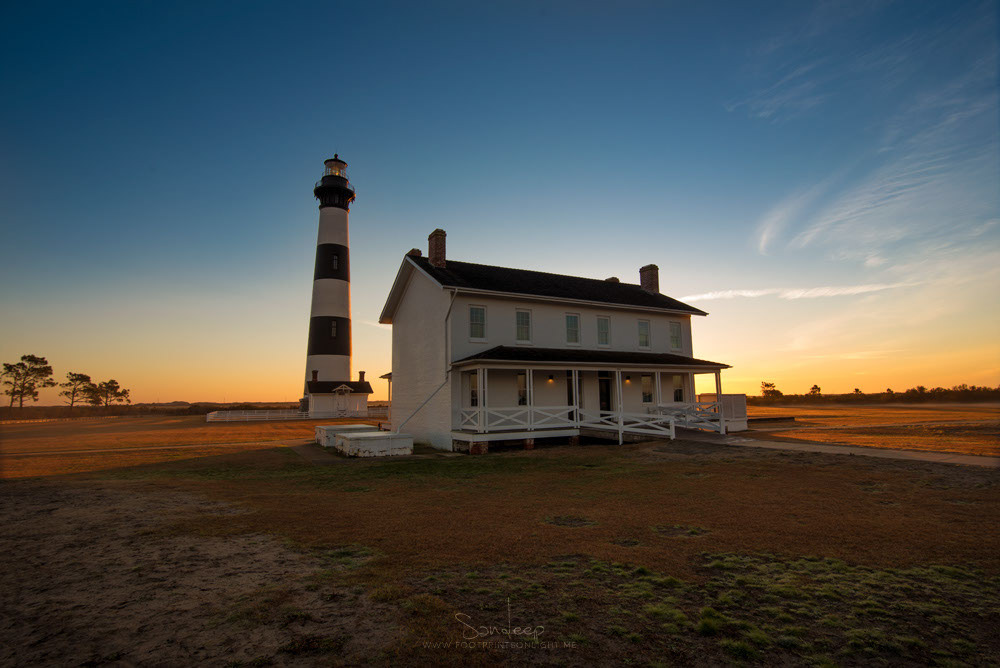 The Bodie Island Light house is iconic to Outerbanks and North Carolina. Built in 1872, this lighthouse is still operational and beams a white beacon through its first order Fresnel lenses, every 30 seconds. The light can be seen from 20 Miles away. Since there were so many traditional photographs available, my attempt was to create a few unique perspectives. Shot in early Spring '17

The leaves are sprouting and there still are a few trees in bloom. Elijah is out fishing once again. Winter has truly given way for Spring '17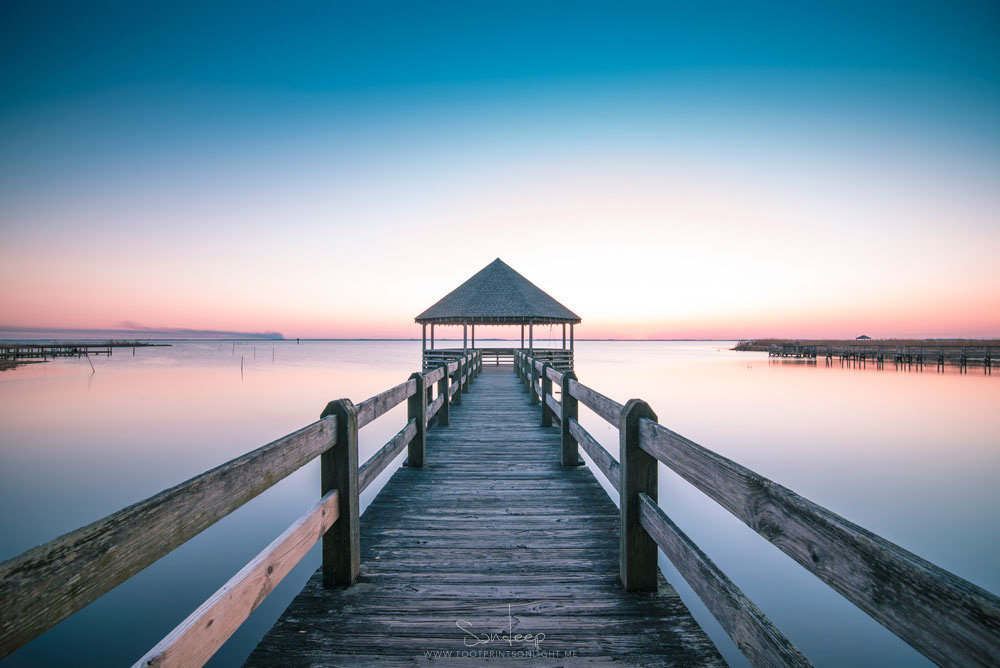 Zen meets the horizon at the historic Corolla Park, NC, Winter '16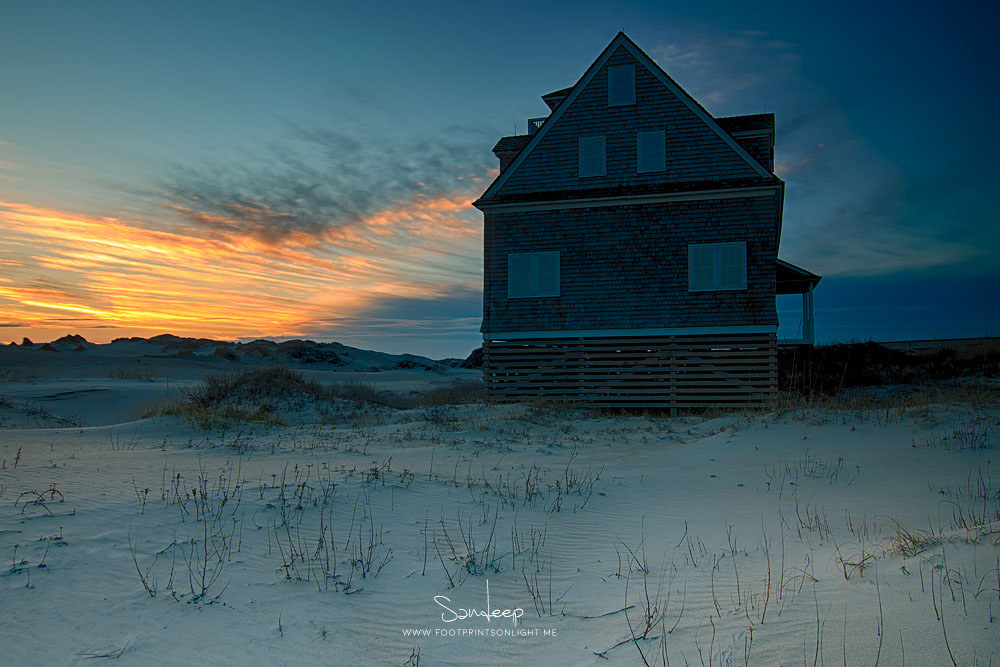 The Oregon Inlet life saving station was established in 1898 and was operational for almost a 90 years. Constant restoration work has ensured that is has withstood the test of time, blowing sands and vandals.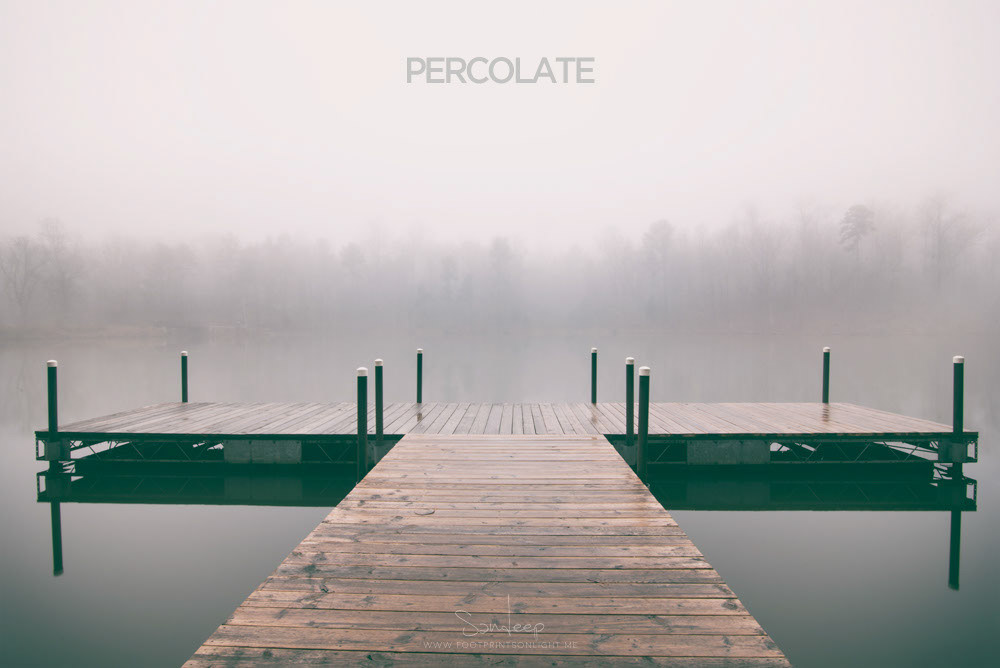 Is it that the mist percolates into you, or is it you percolating into the mist?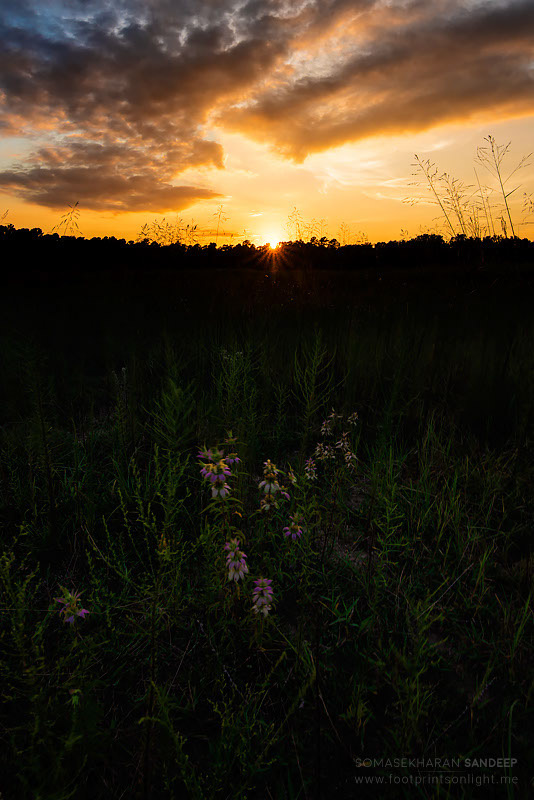 Horse Shoe Farm is a well hidden picnic spot in Raleigh , but is a wonderful place to view the sun go down. There is a gorgeous meadow and a trail that goes around it. Spotted these flowers during one of my walks.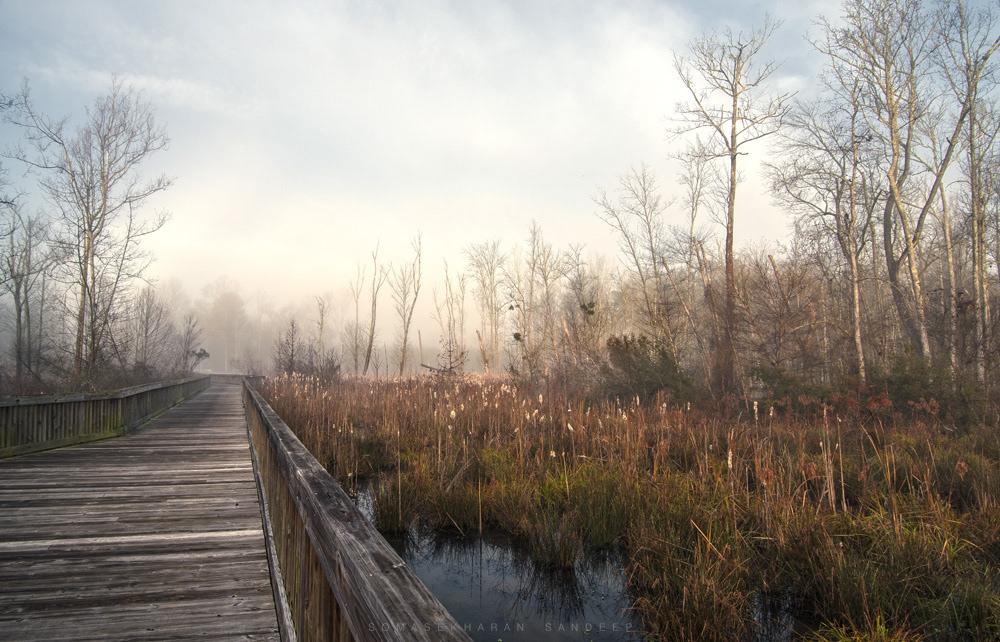 A wetland along a greenway, Cary NC. It was mid winter and there was a trace of mist that was clearing up as the sun rose higher in the horizon.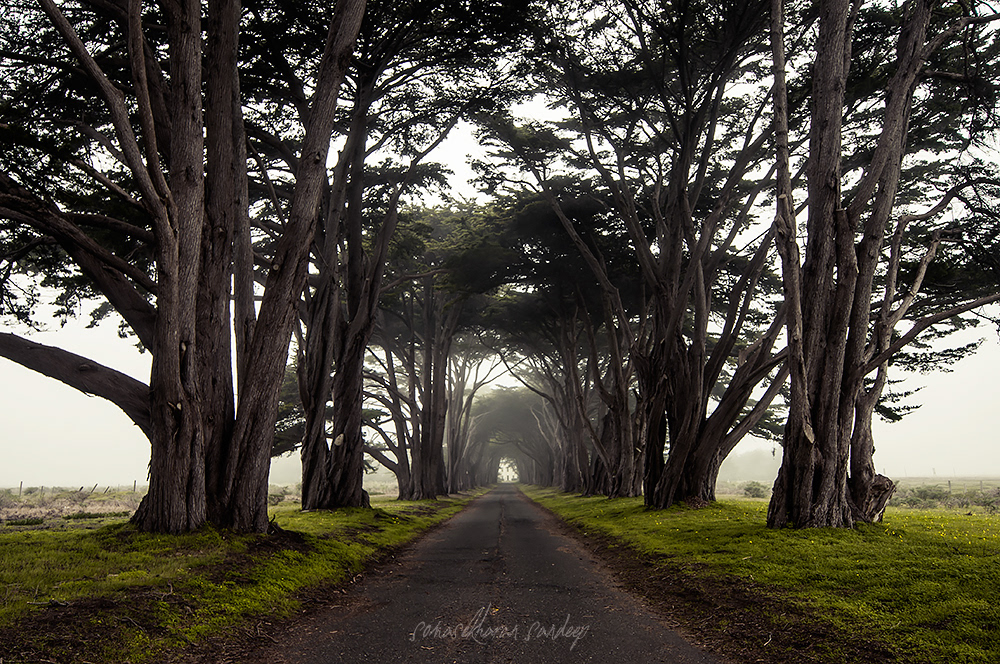 The cyprus tunnel near Point Reyes seems to be a spot out of a Game of Thrones location. Mysterious and foreboding, and at the same time romantic and inviting.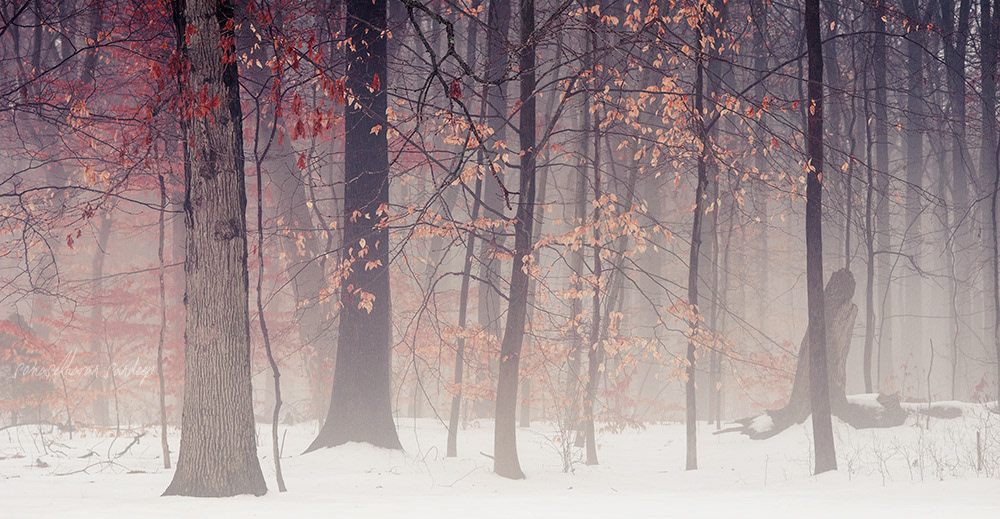 Early morning comes with a shroud of mist that settles in the backyard. And mist brings mysteries with it.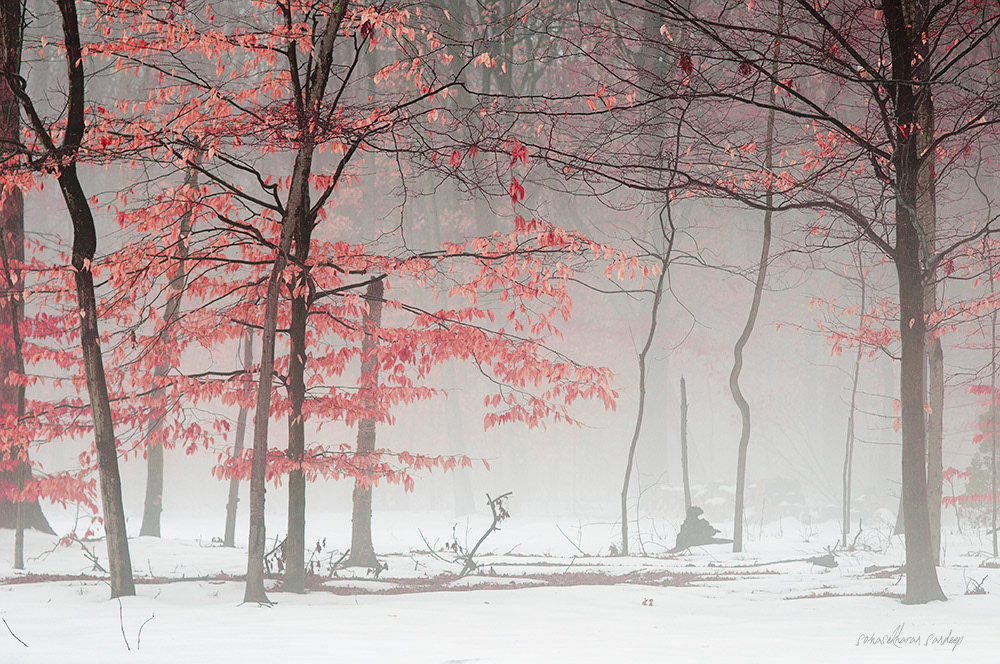 Fall doesn't manage to get trees rid of all leaves. There are some obdurate ones, despite being dead and desiccated, that manage to cling on well into late winter. A mist cloaks the air in Princeton, New Jersey.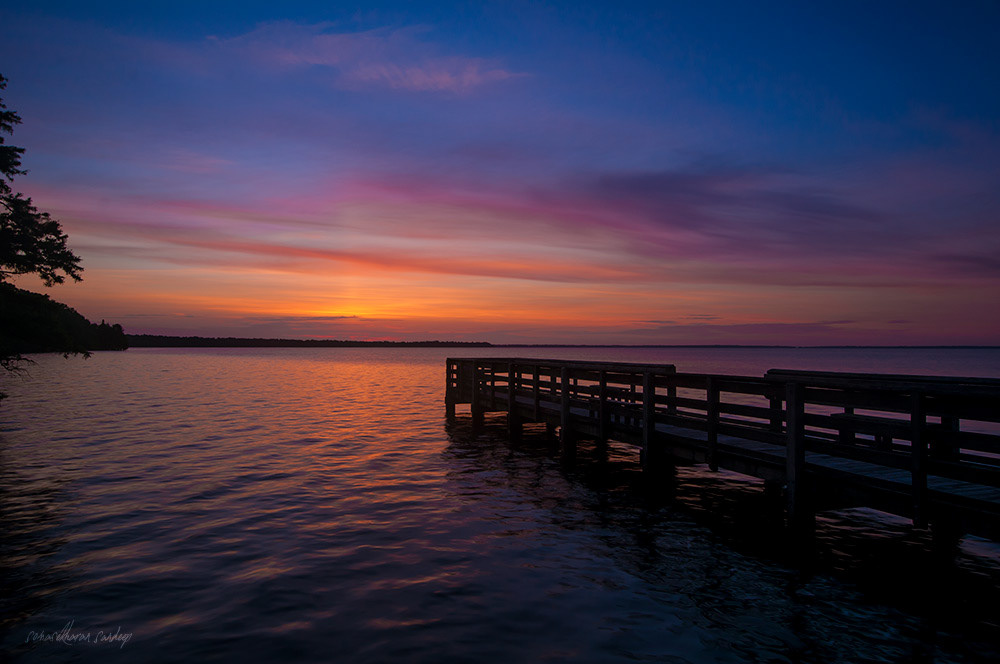 The sun lights up the wisps of scattered clouds in the horizon over Lake Phelps, North Carolina. The lake's origins are a mystery, considering the large size and an almost circular shape, as well as the shallow depth. Several relics of pre-historic human activities have been found here.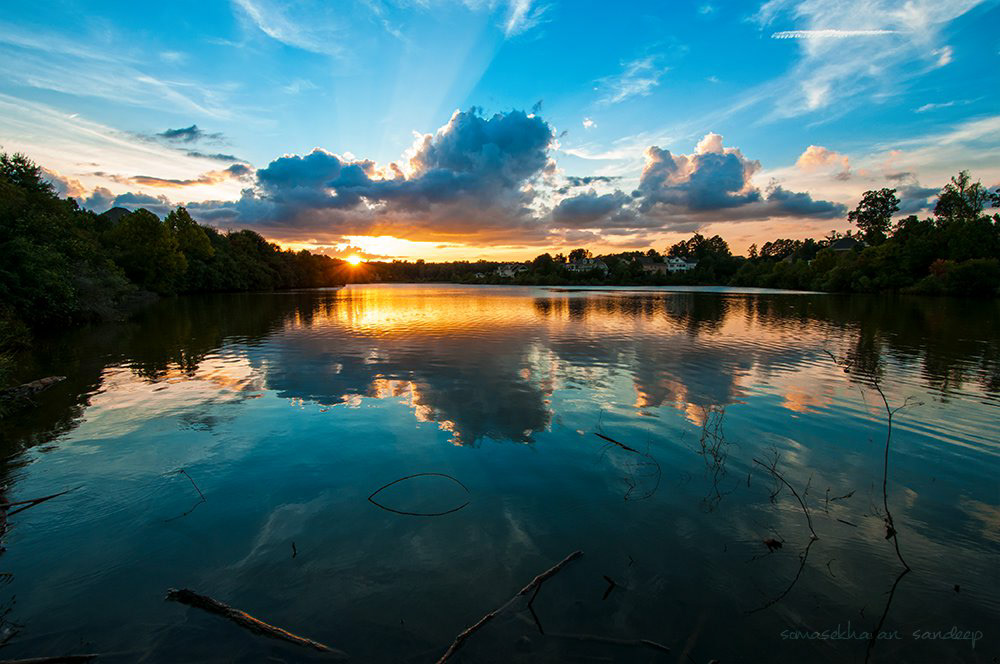 The azure skies reflected on the mirror like surface of the Cary Park Lake, North Carolina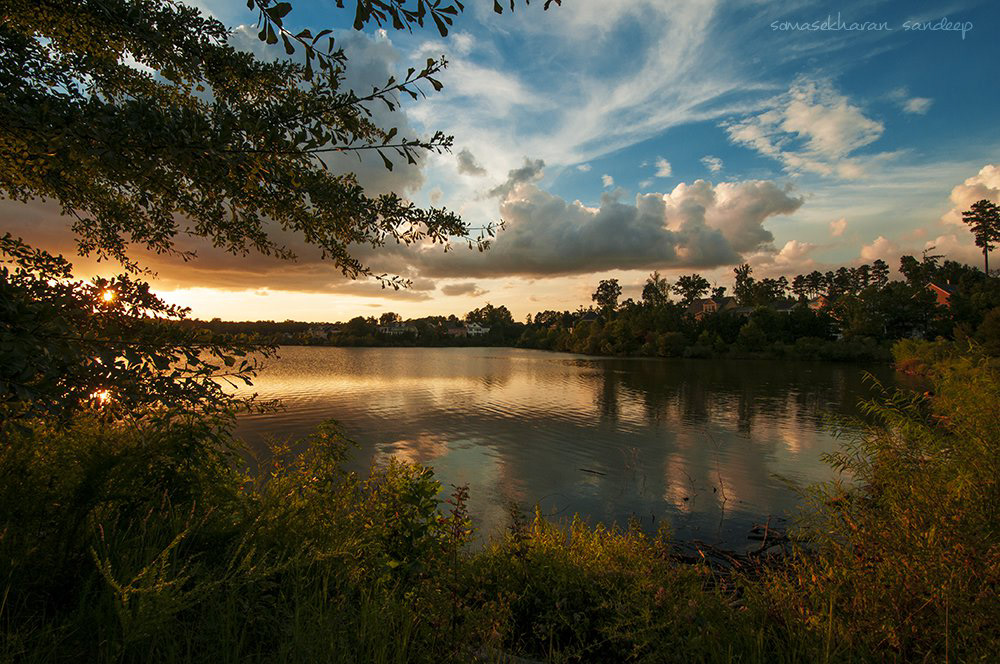 this is probably I would come every evening. Golden hour at Cary Park Lake, North Carolina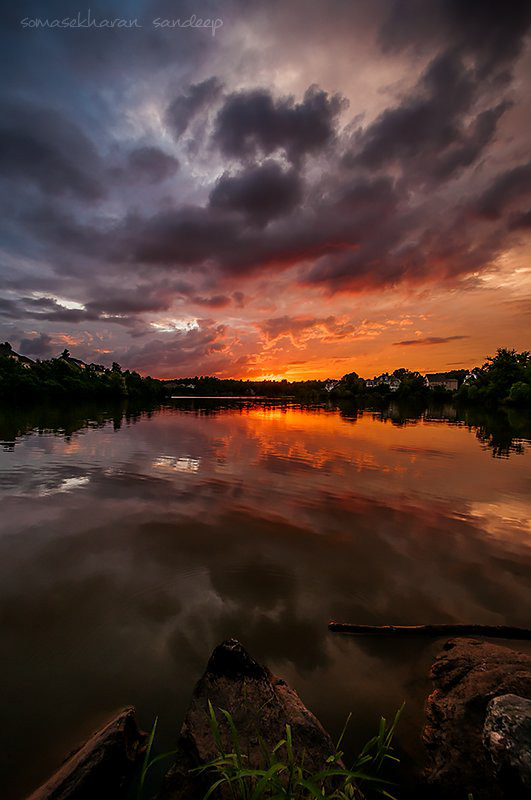 I am out for a walk, and decide to carry my camera just for the heck of it. After 45 minutes of walking and no photographing, I head back home, with a tiny drizzle in the air. But as I climb a hillock, I see a gap in the clouds right in the horizon in the west. That is typically something that makes nuclear sunsets. I start sprinting to an adjacent lake, and get there just in time for this.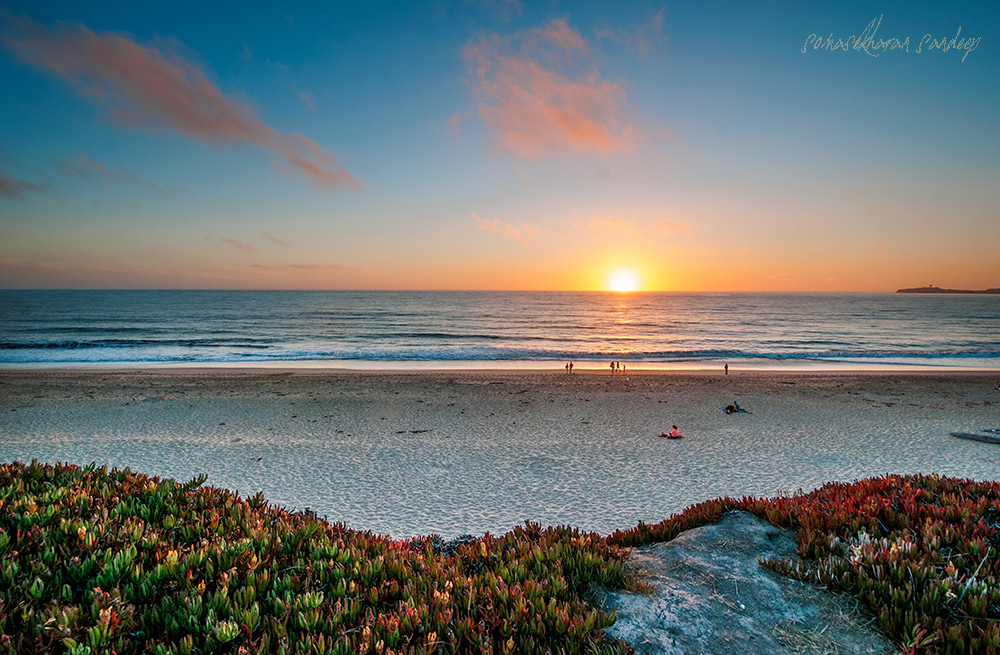 Half moon bay is a popular spot near Bay area, California. The evening air is often biting cold, but that doesn't dissuade people who yearn for a break from the hustle of the silicon valley from taking the short drive and enjoy a sun set here.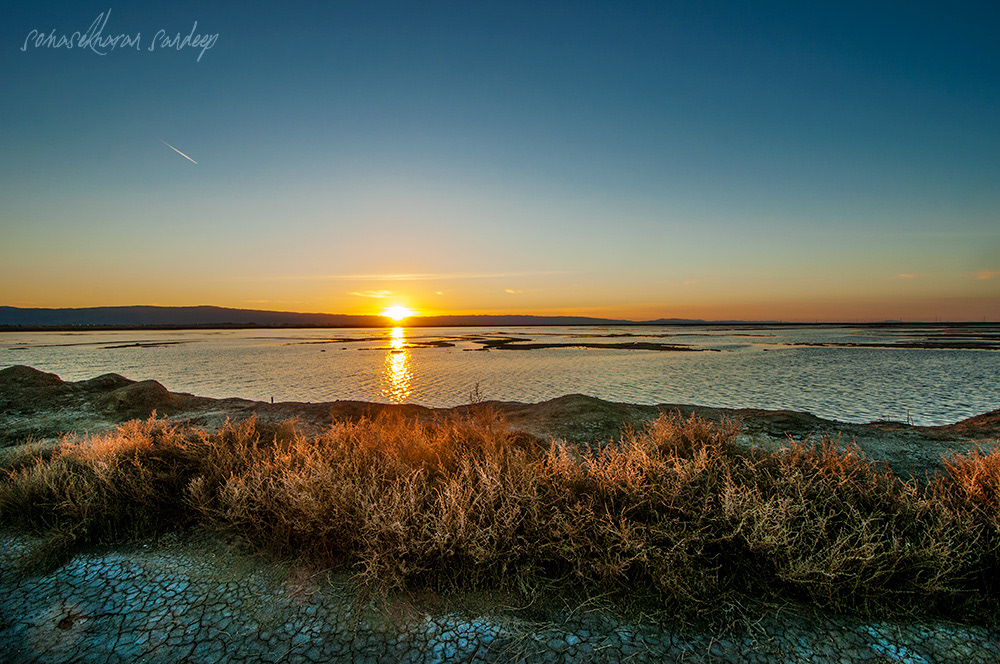 The marshes at Alviso is often another great spot in bay area to drive down to and enjoy a sunset. Alviso, California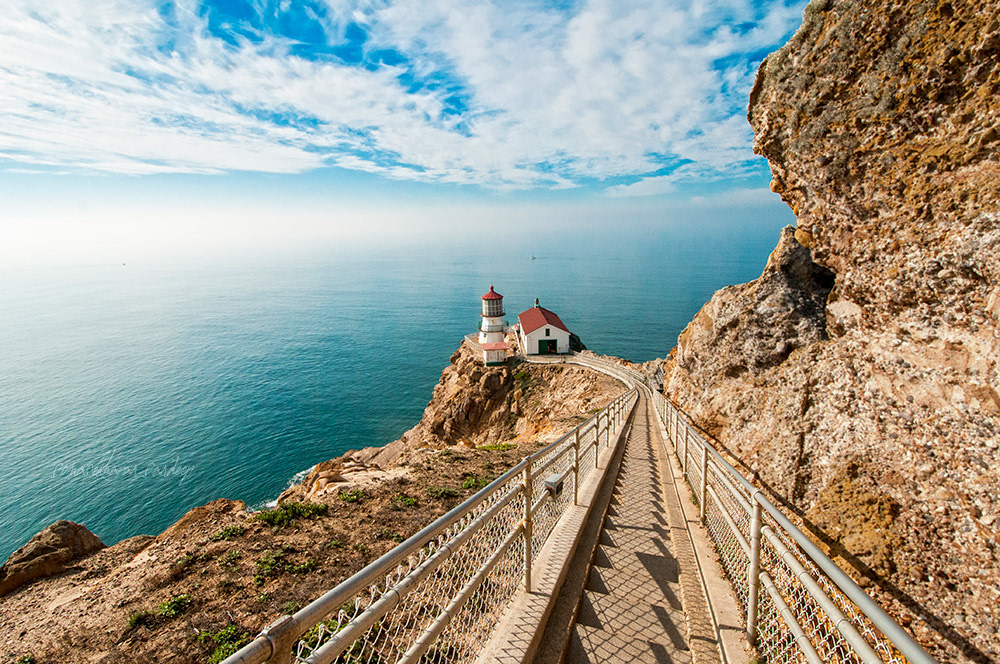 Point Reyes is probably the closest to what you would get as the edge of the world if the world were really flat. In fact it is tough to imagine otherwise, standing at this point.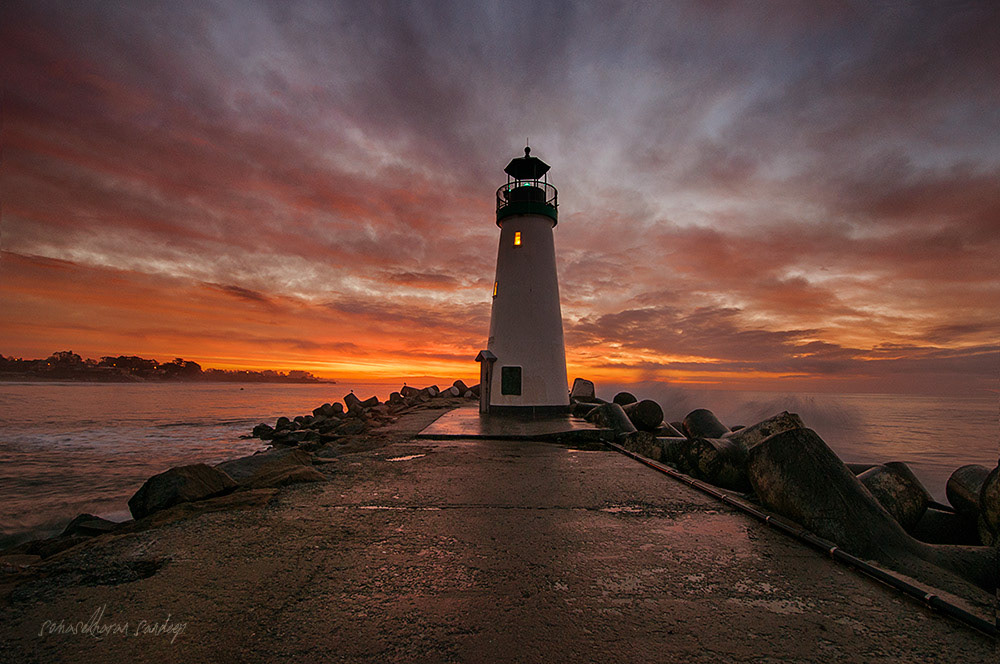 Another nuclear sunrise at Santa Cruz, California
Mist, sun and woods together form an inviting spectacle at Gilroy, California.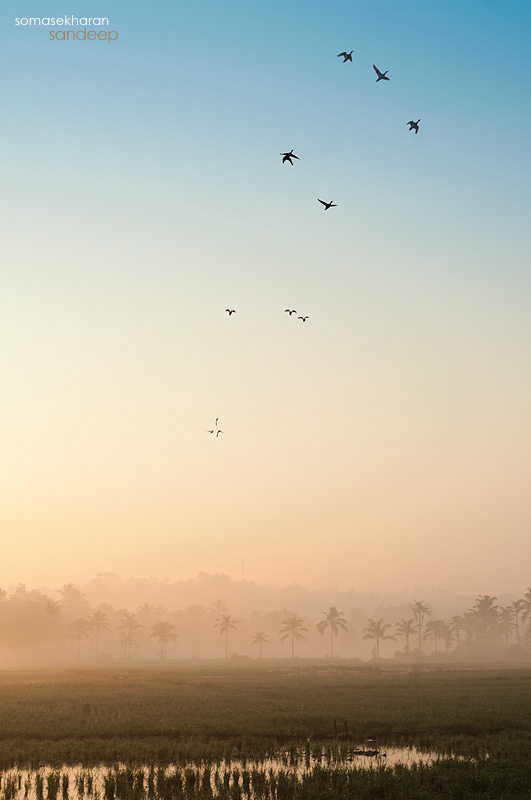 Teals take flight at Polachira, India on a winter morning.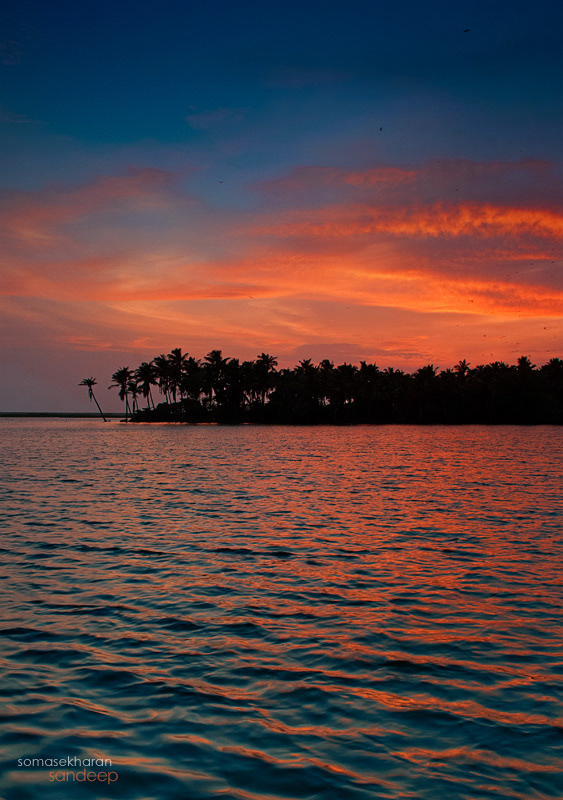 The sun sets fire to the backwaters in Thiruvananthapuram, India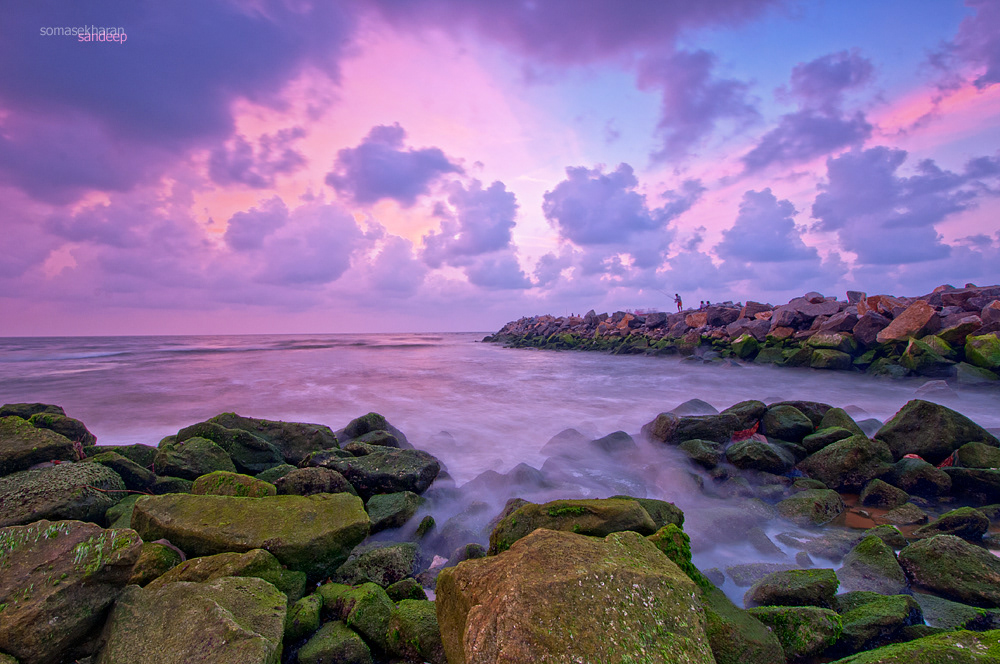 Skies attain an unnatural hue in Muthalappozhi, Thiruvananthapuram, India.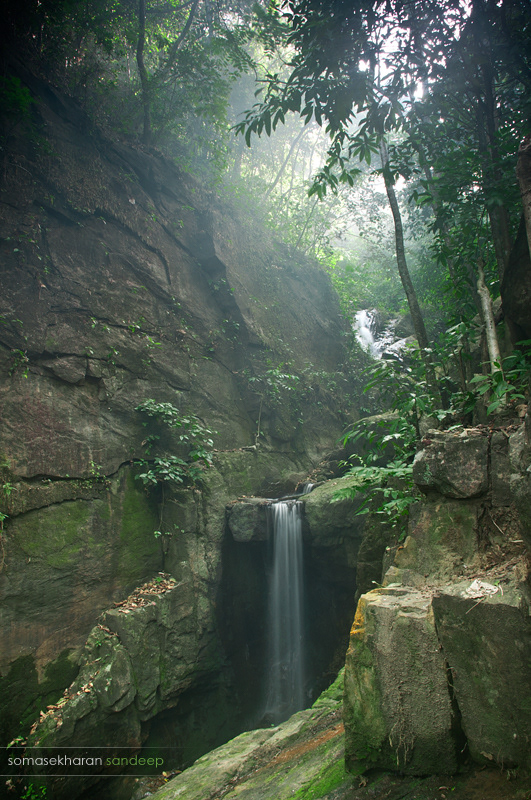 A tiny rivulet in the Western Ghats, India.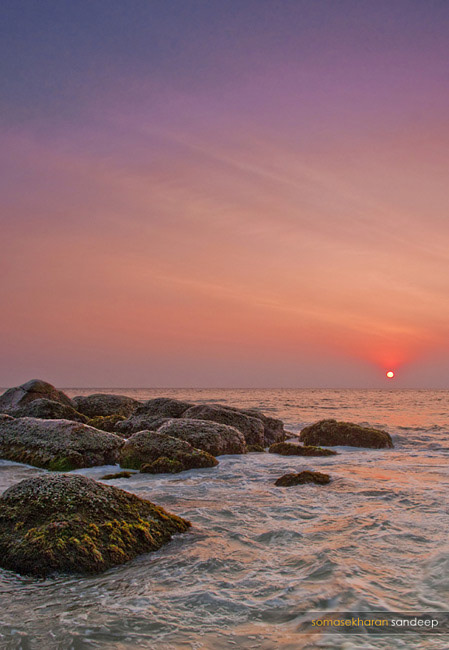 Sundown at the famous Kovalam beach, Trivandrum, India.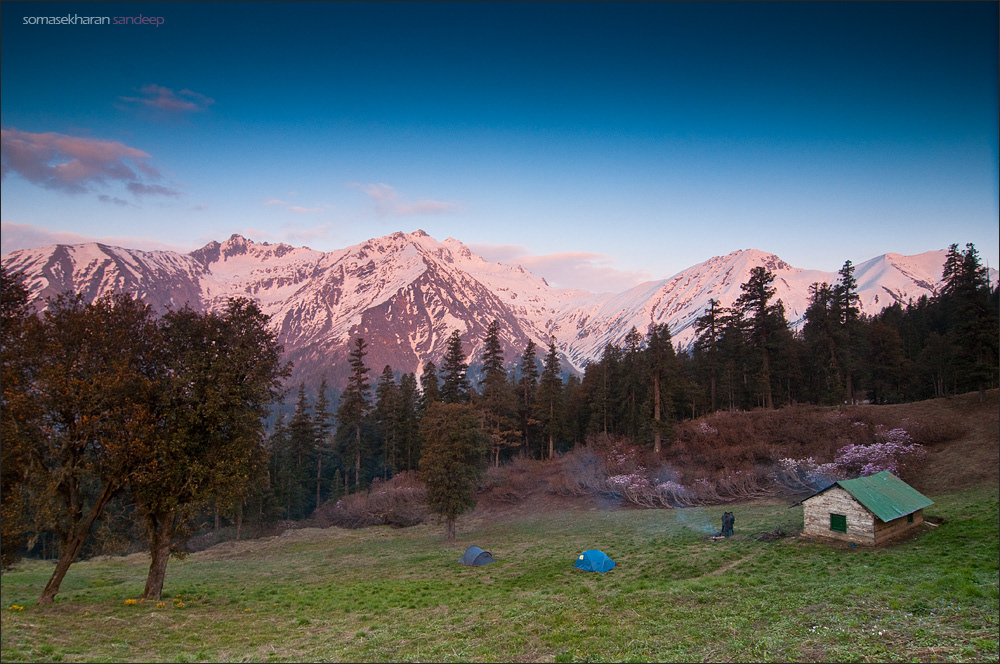 All along the Great Himalayan National Park trek, there are tiny camping huts that offer some protection to the campers against the cold high altitude winds. The setting sun reflects on the snowy slopes of the overlooking mountains, as my fellow trekkers huddle against a campfire.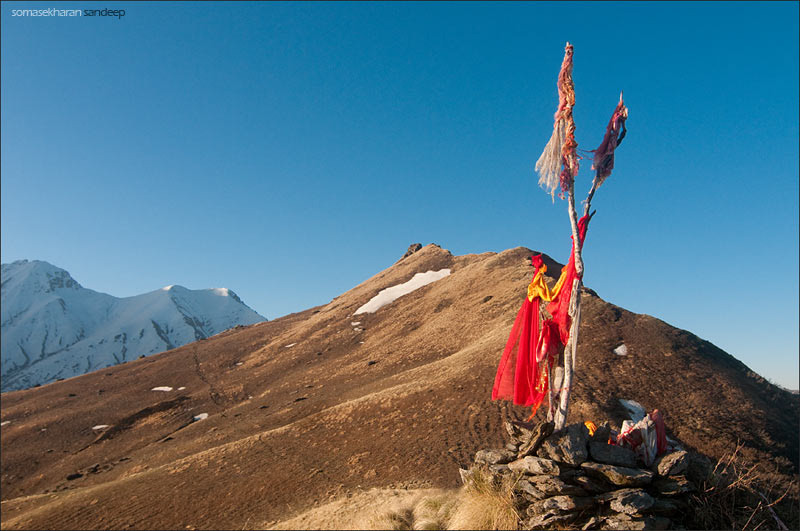 There is a tiny shrine atop Dhel Thatch, at around 14000 ft elevation. Villagers leave tiny trinkets- locks, coins, metal plates and other shiny stuff as offering to the goddess. Great Himalayana National Park, India.
Sunset from Mysore, India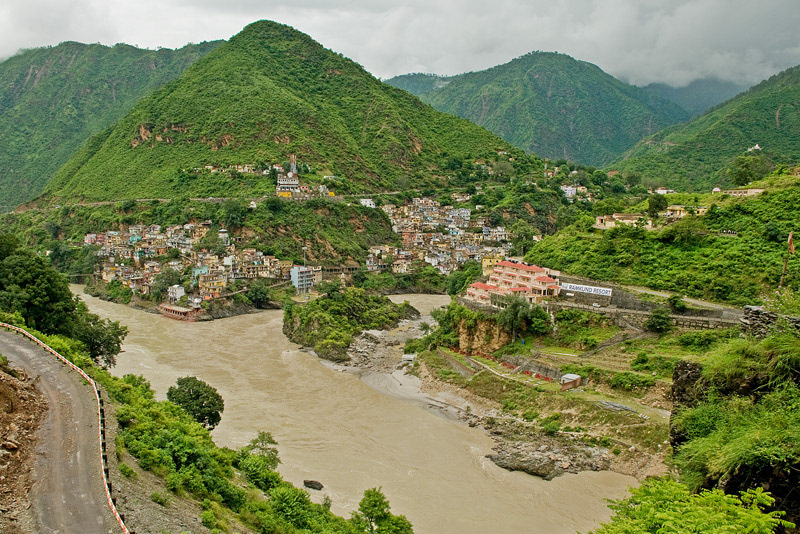 Devaprayag, the holy confluence where Ganga is born from Alakananda and Bhageerathi rivers joining.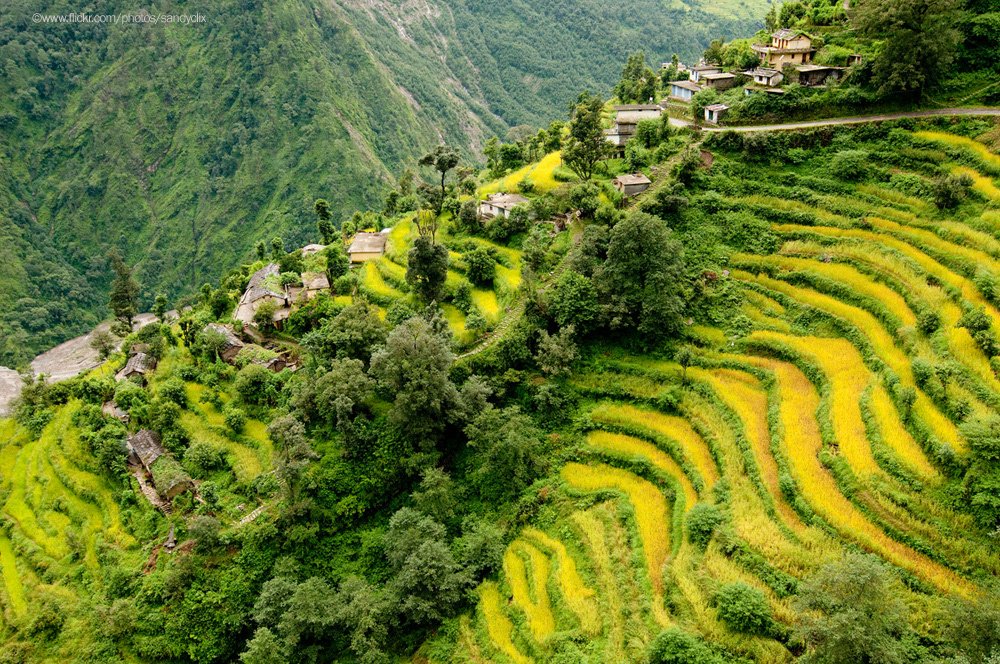 Agriculture in the slopes of the Himalayas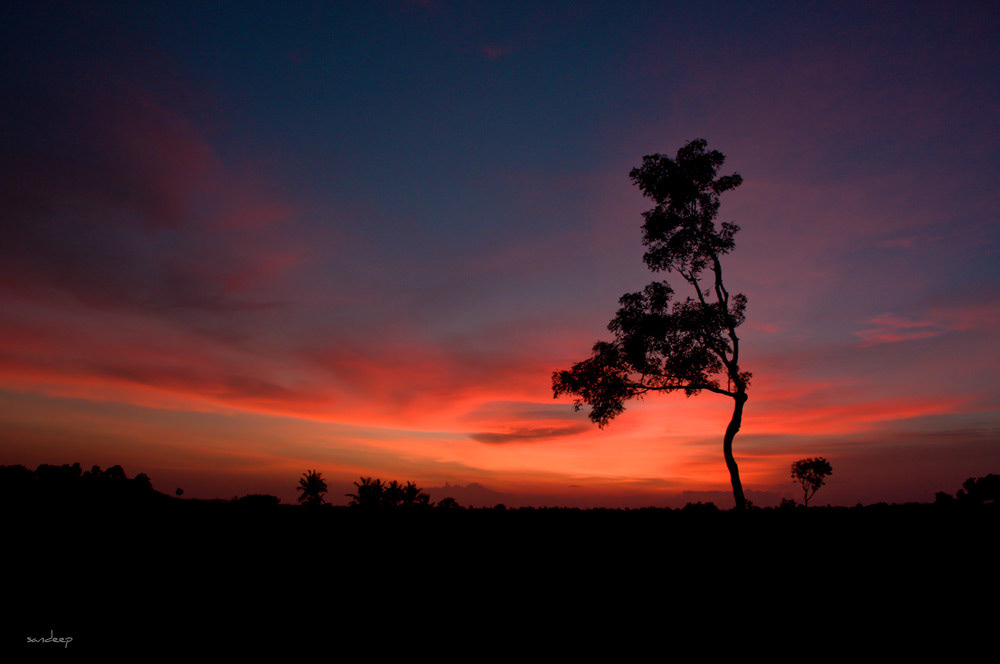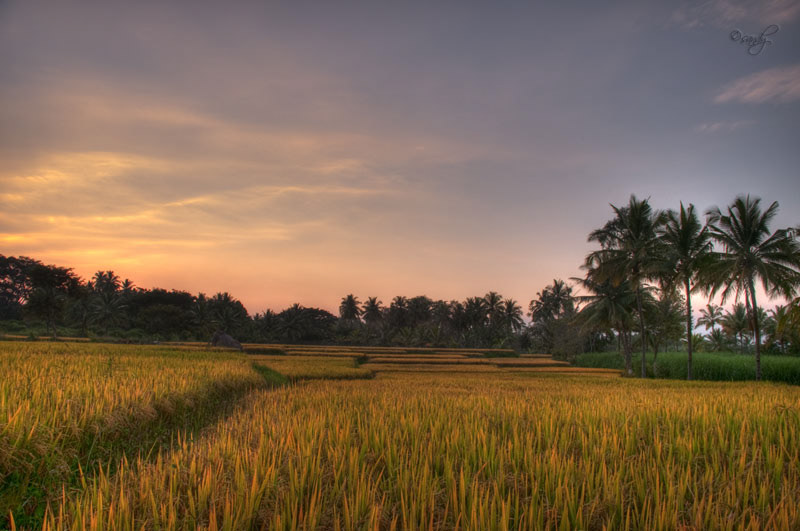 Early morning in rural Mysore, India.